The Vermont Barn Wedding
This Vermont Barn Wedding at Mad River Bar  with Andrea and James took me completely by surprise in all of the best ways possible. Let me just start by saying they had a seemingly unending supply of Heady Topper. For those of you who don't know about this beer, it spent quite a few years being considered the  best beer in the world. It is VERY hard to get and SO DELICIOUS! Ok so now that I have that out of my system, here are some photos of the adventure they took Kate and I on.
Oh and one last thing, we are so excited and proud that this wedding was featured on Junebug Weddings!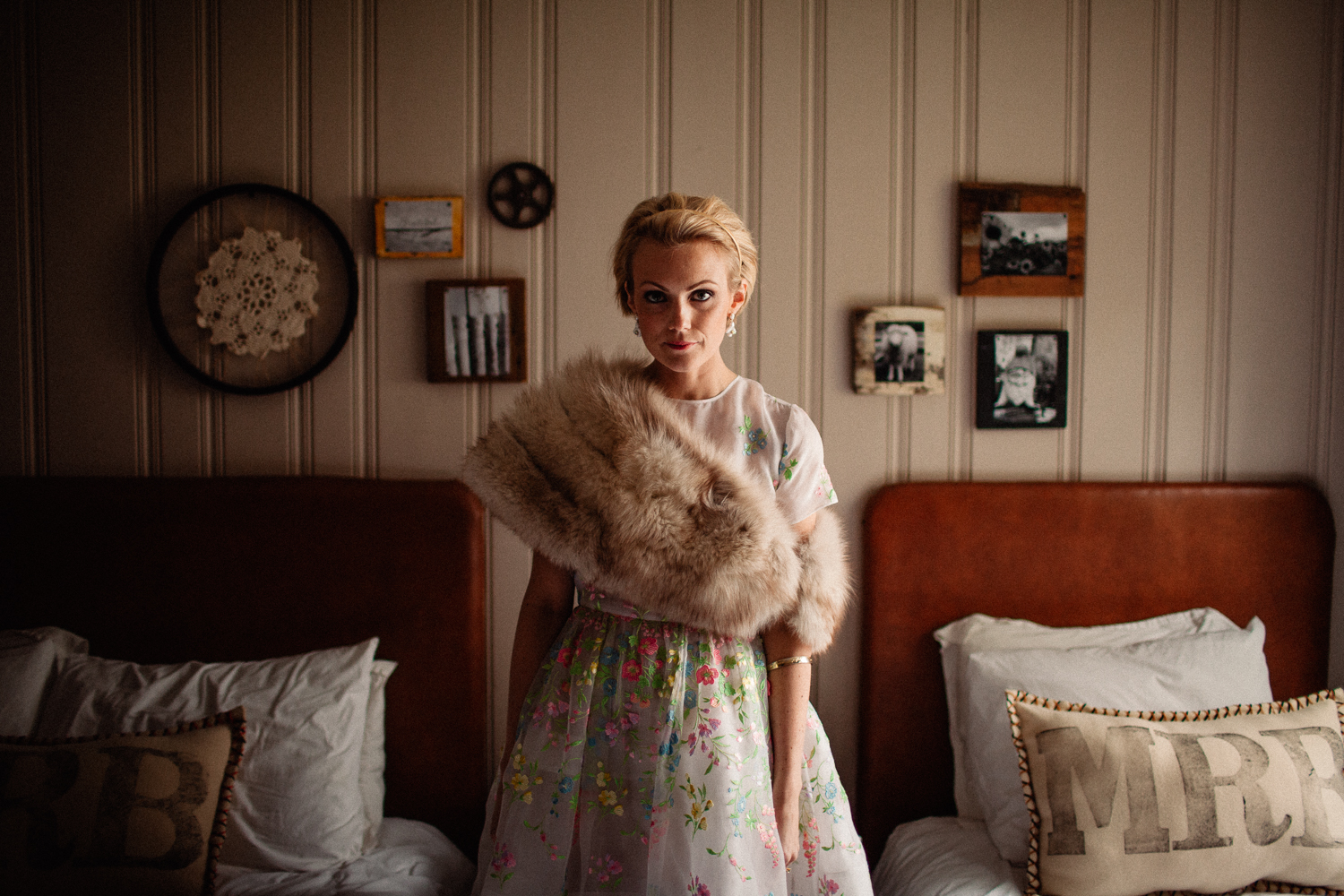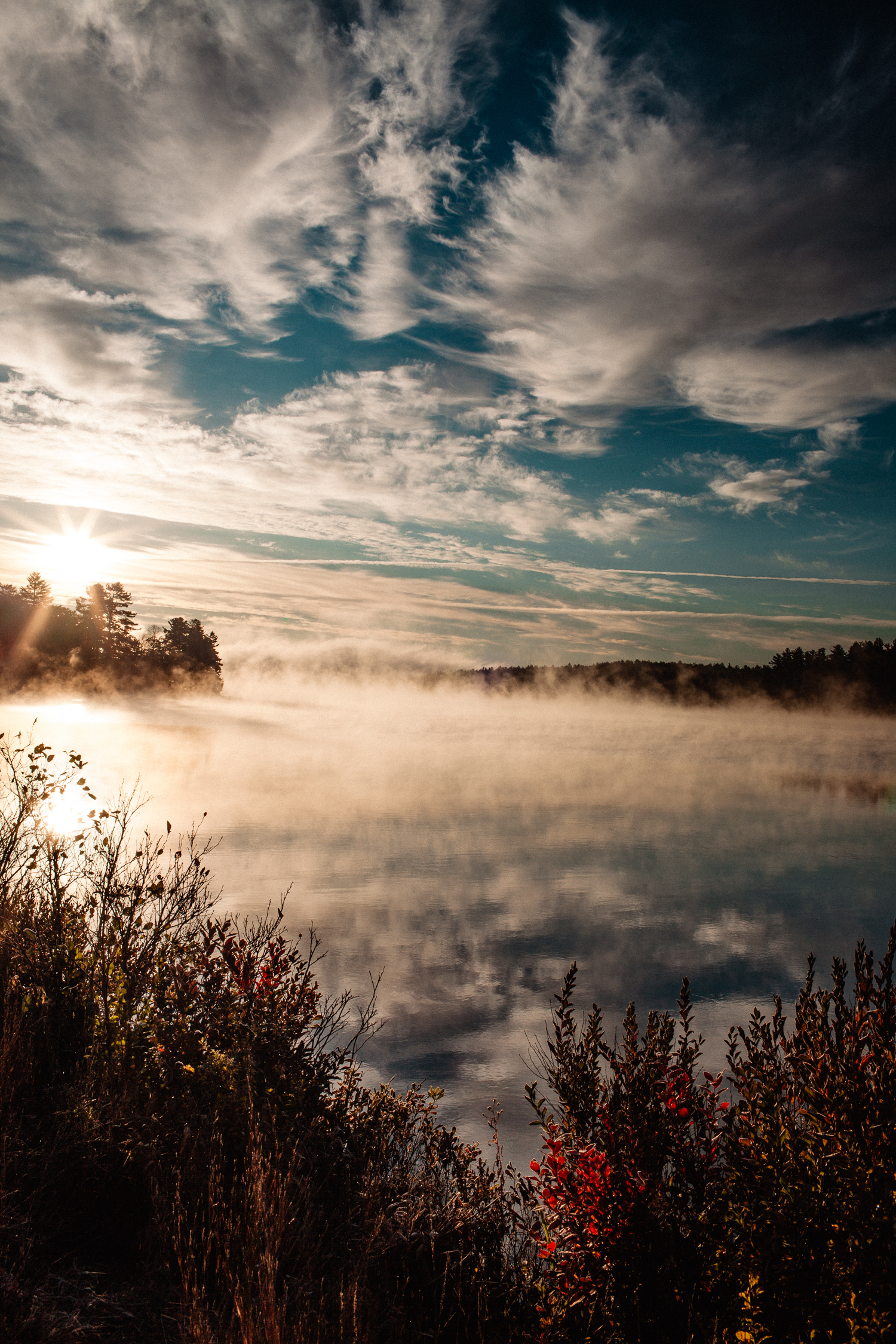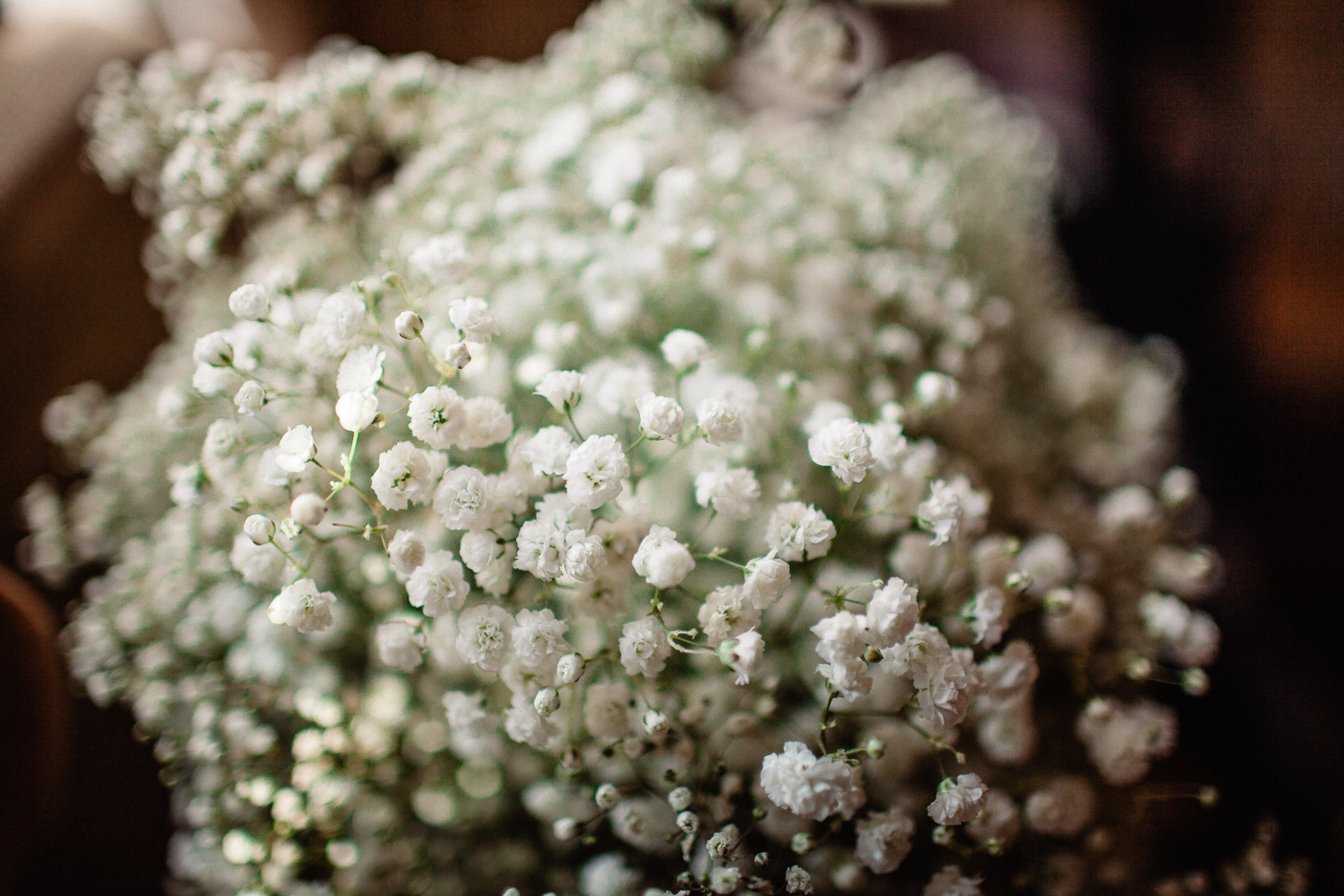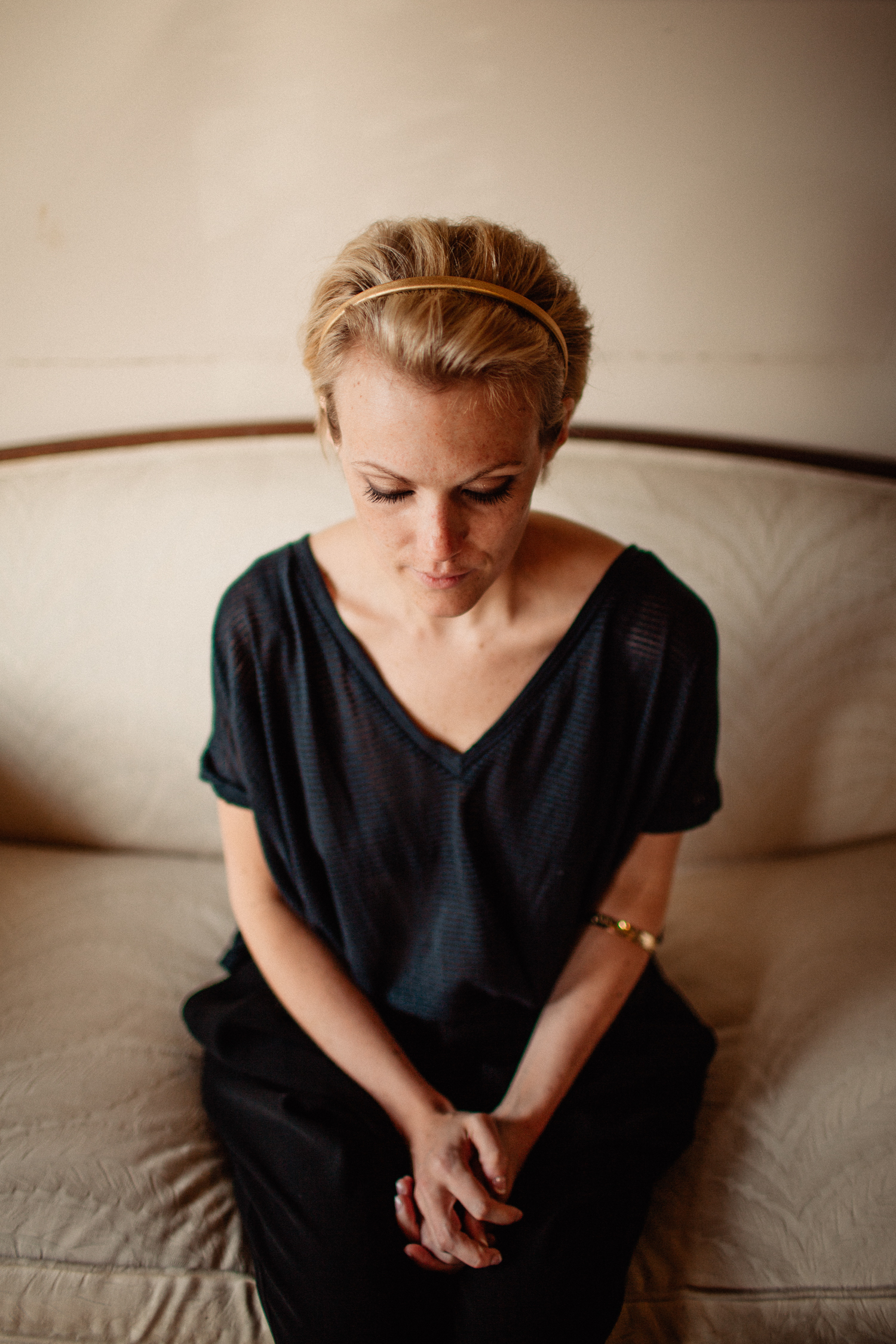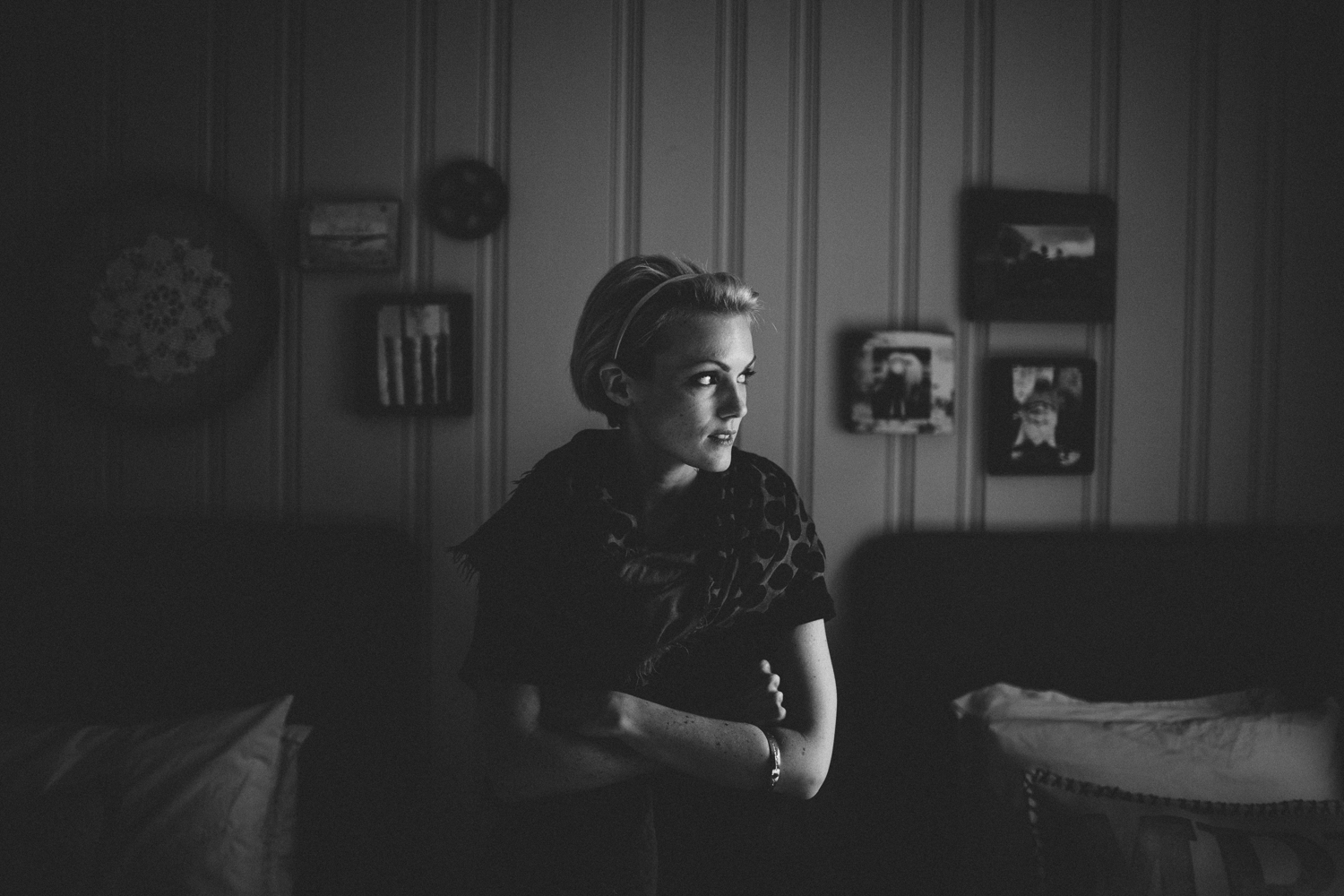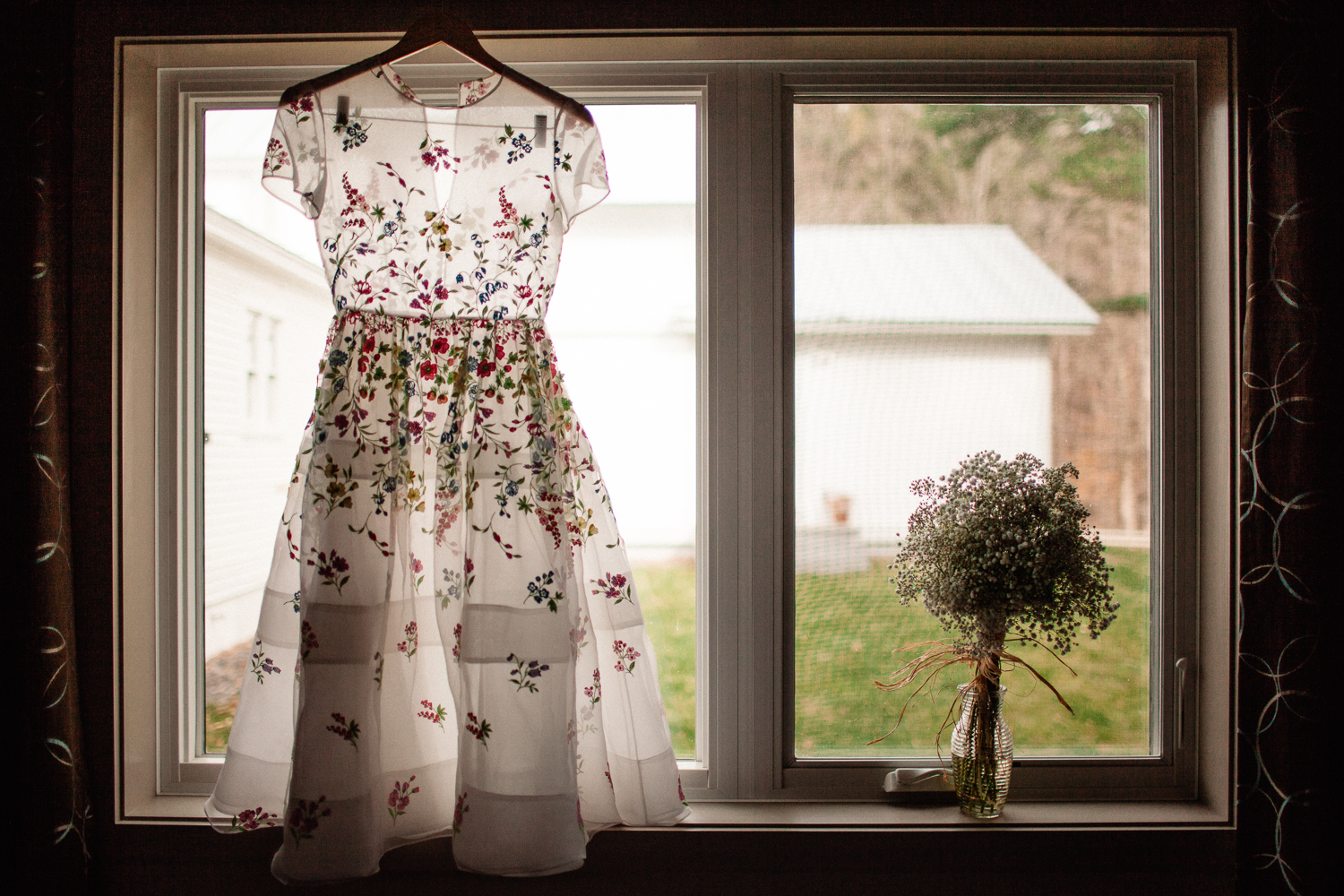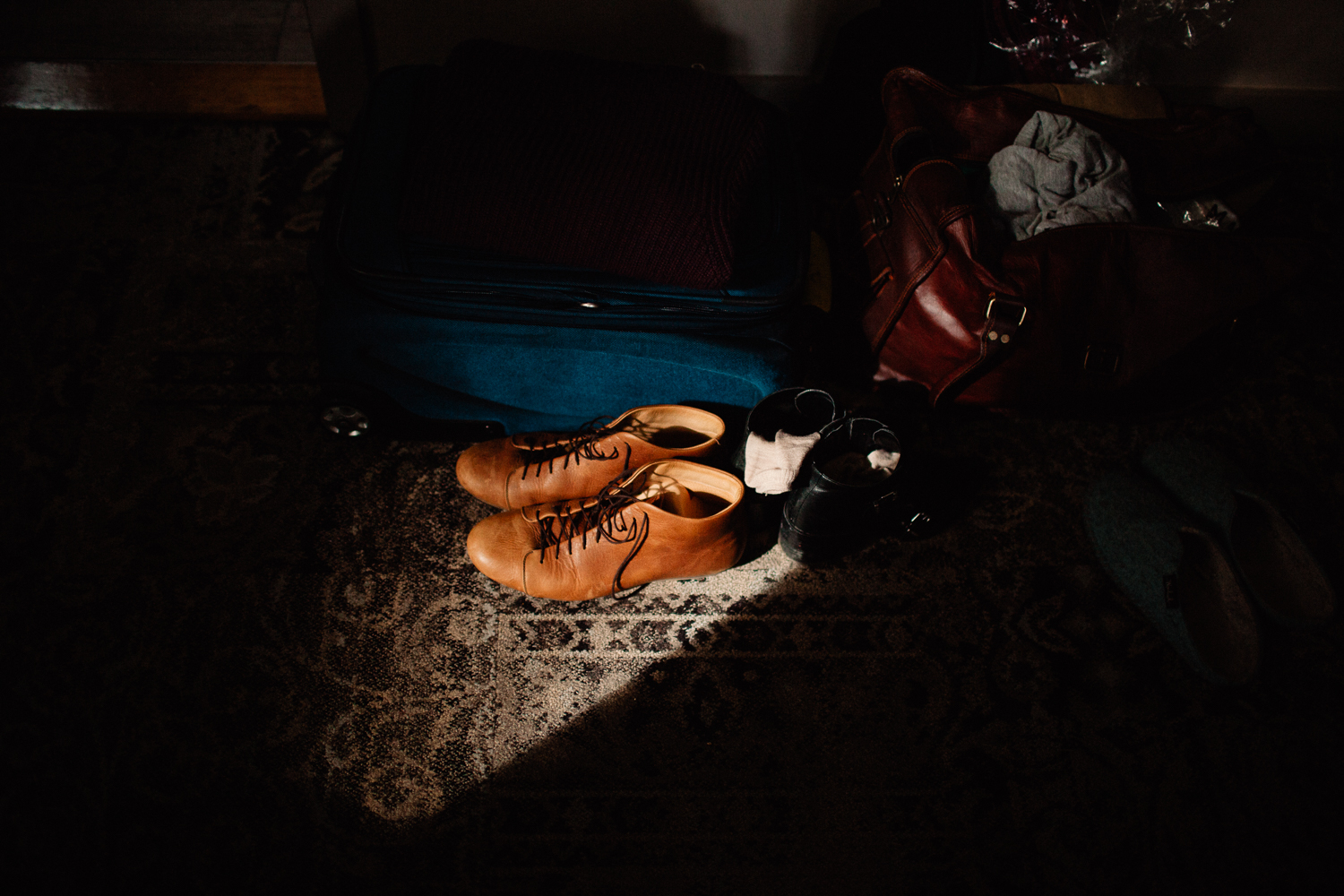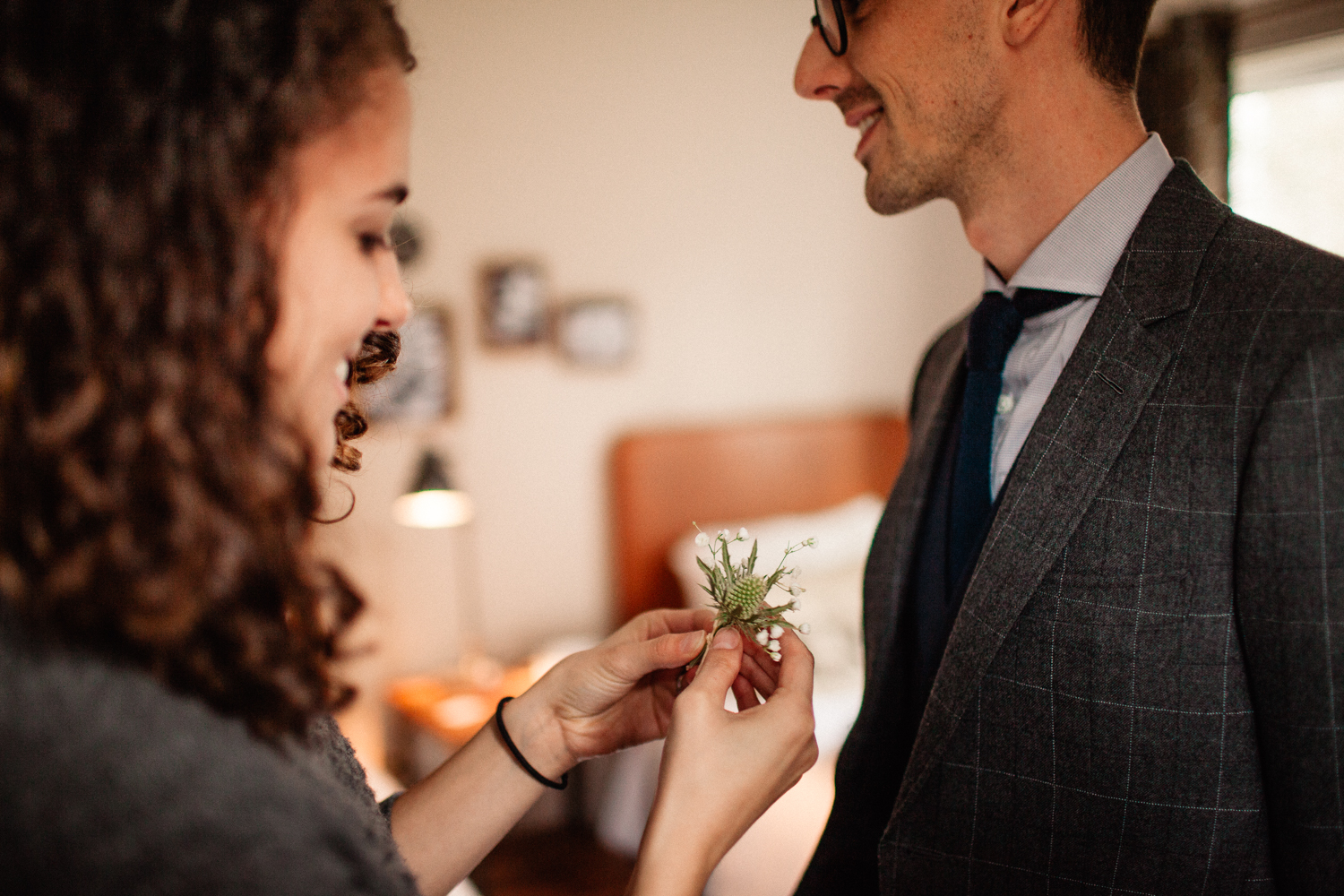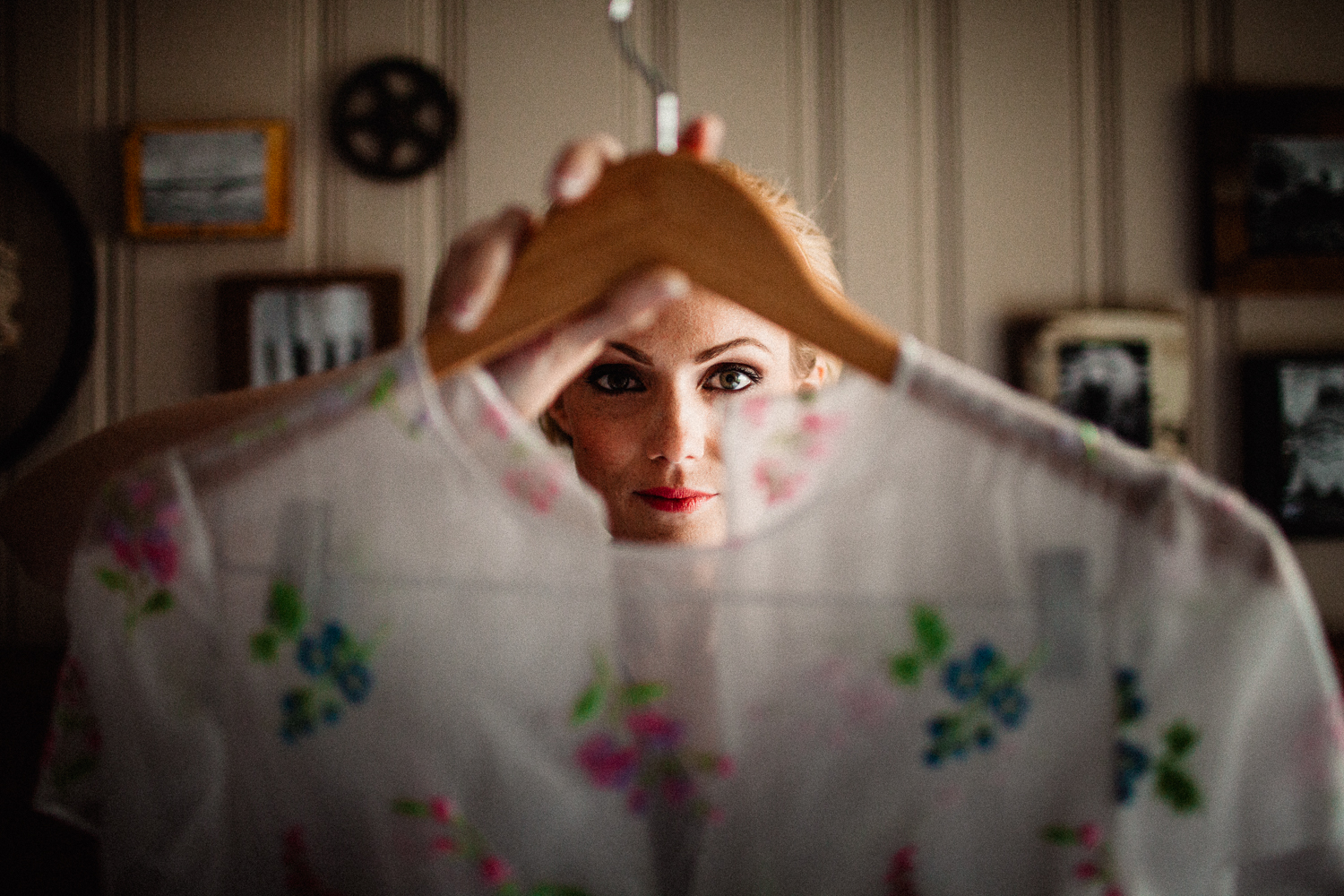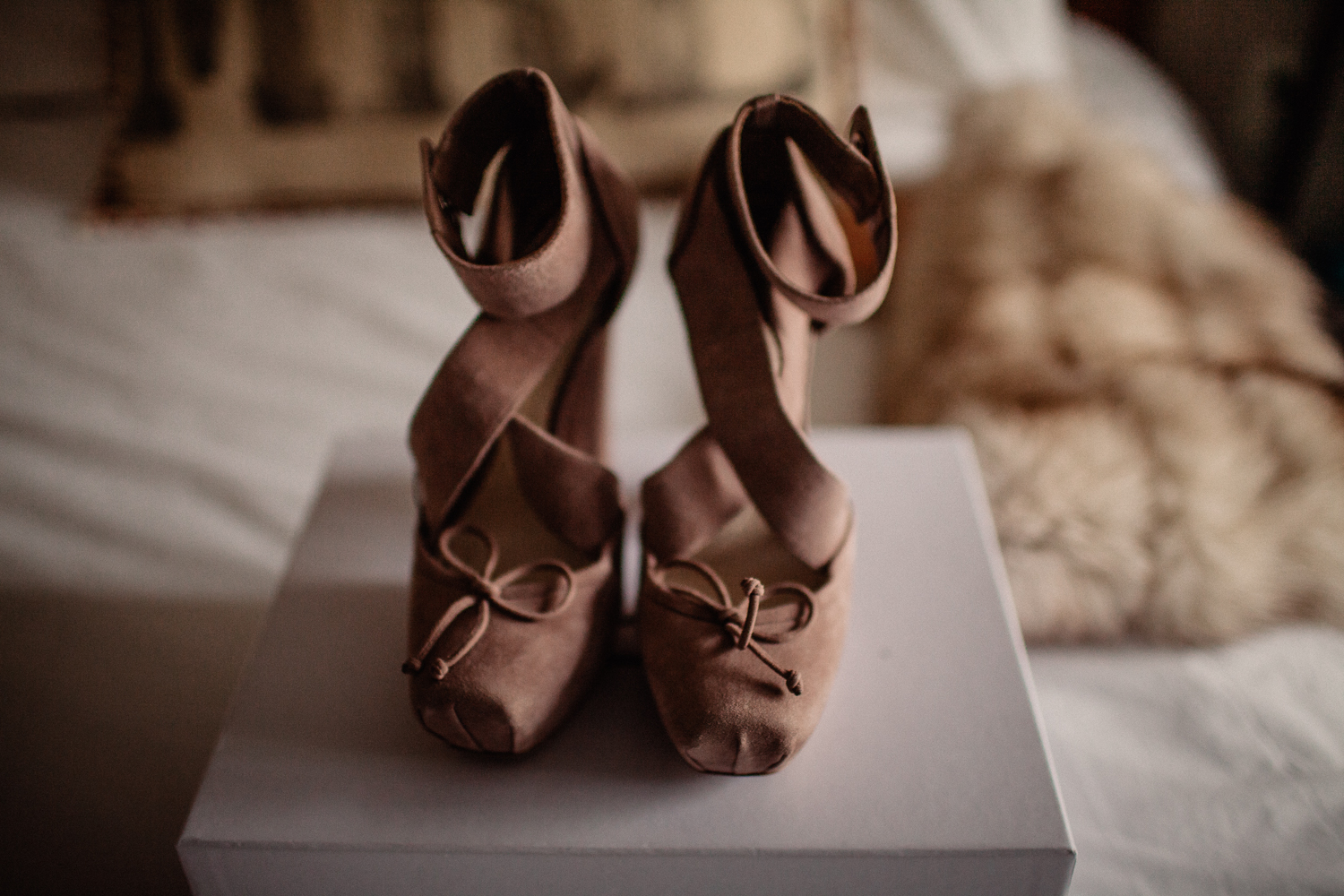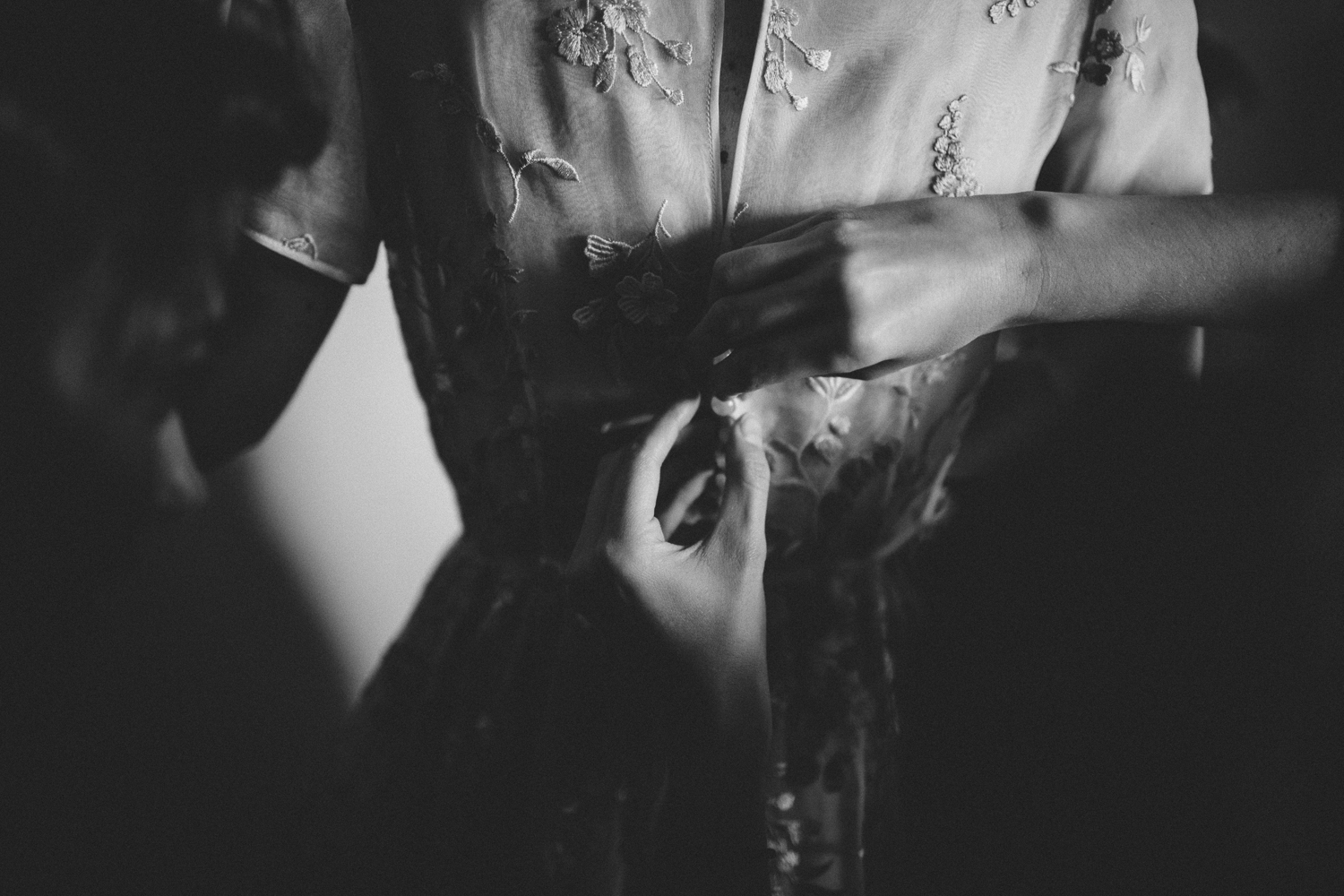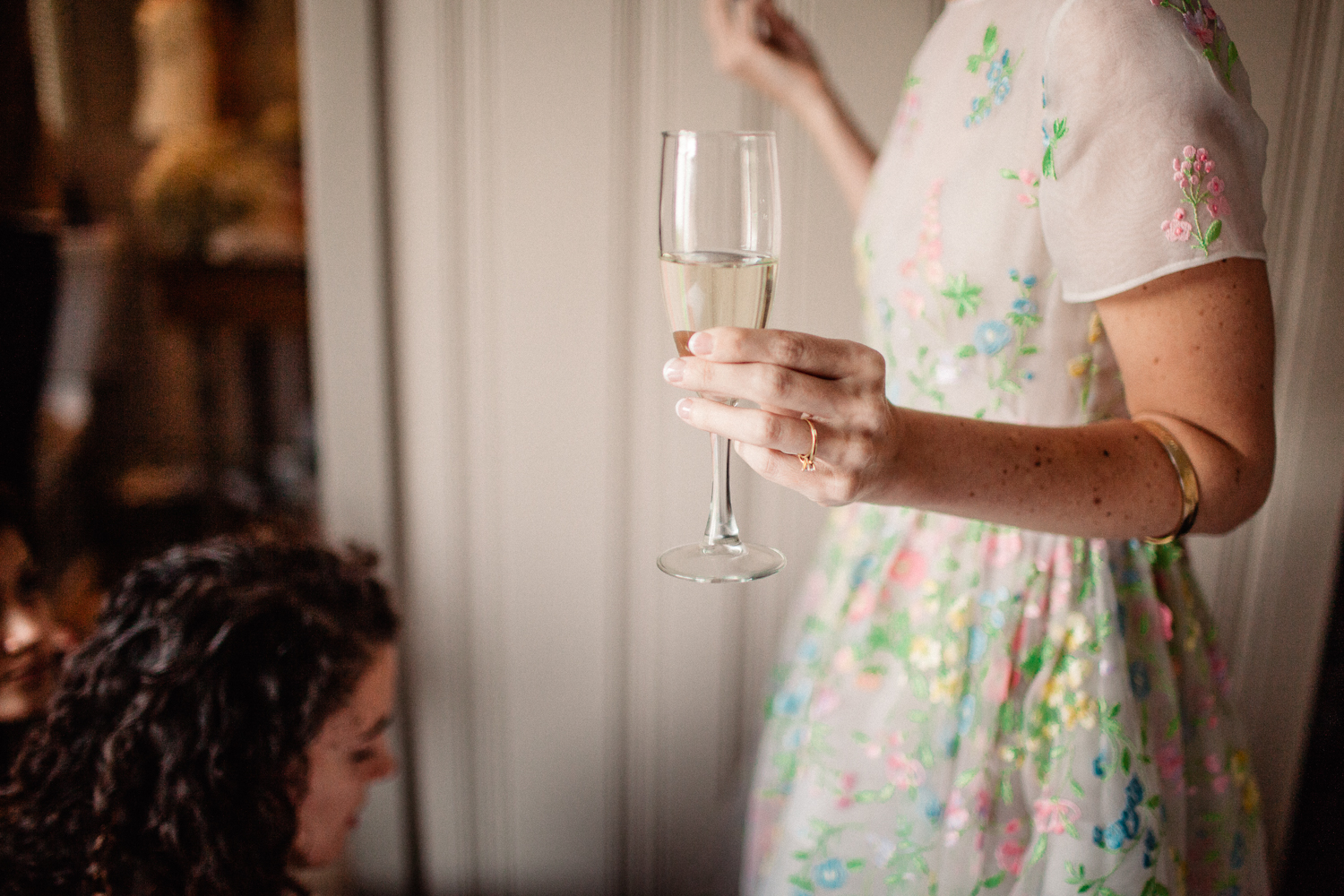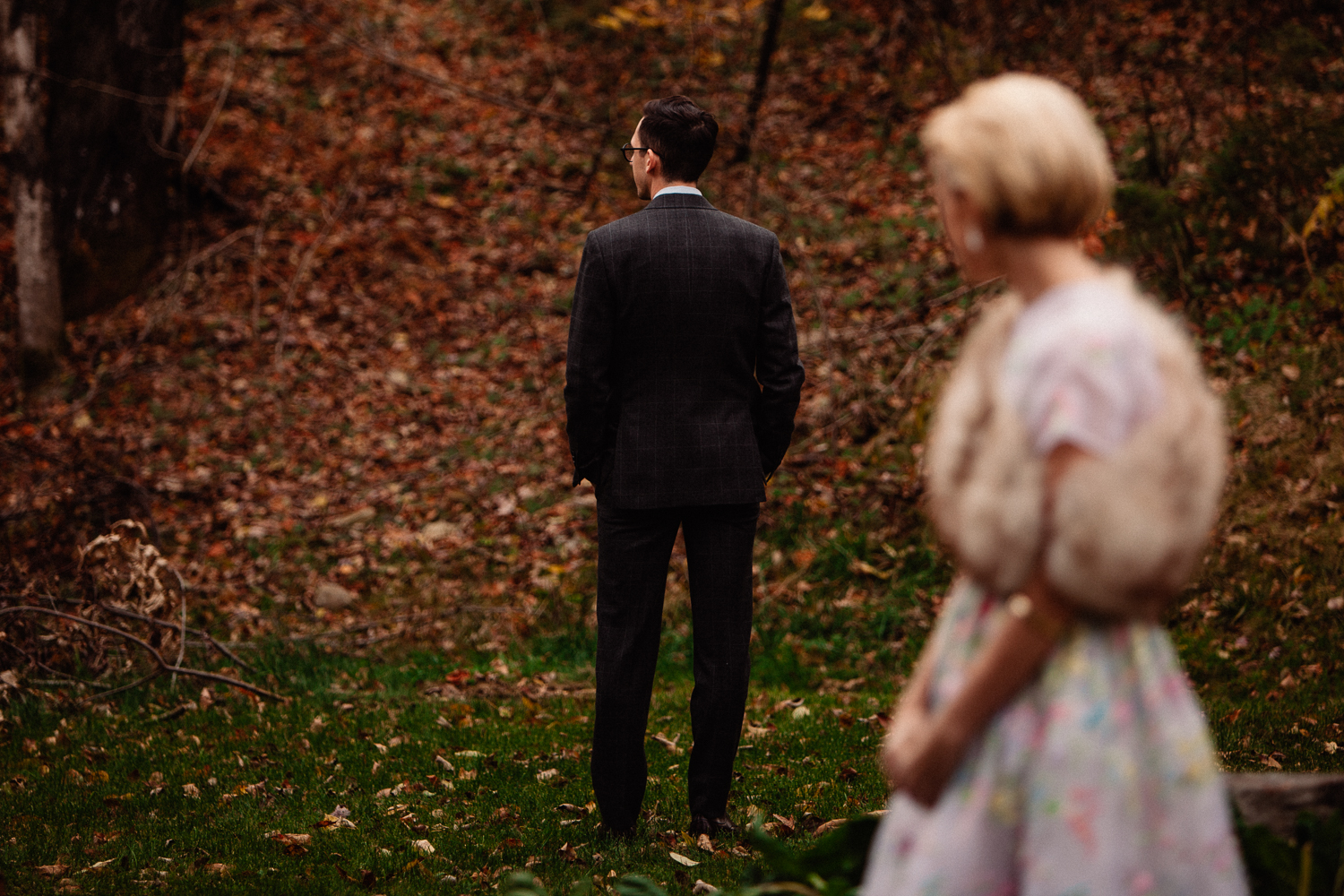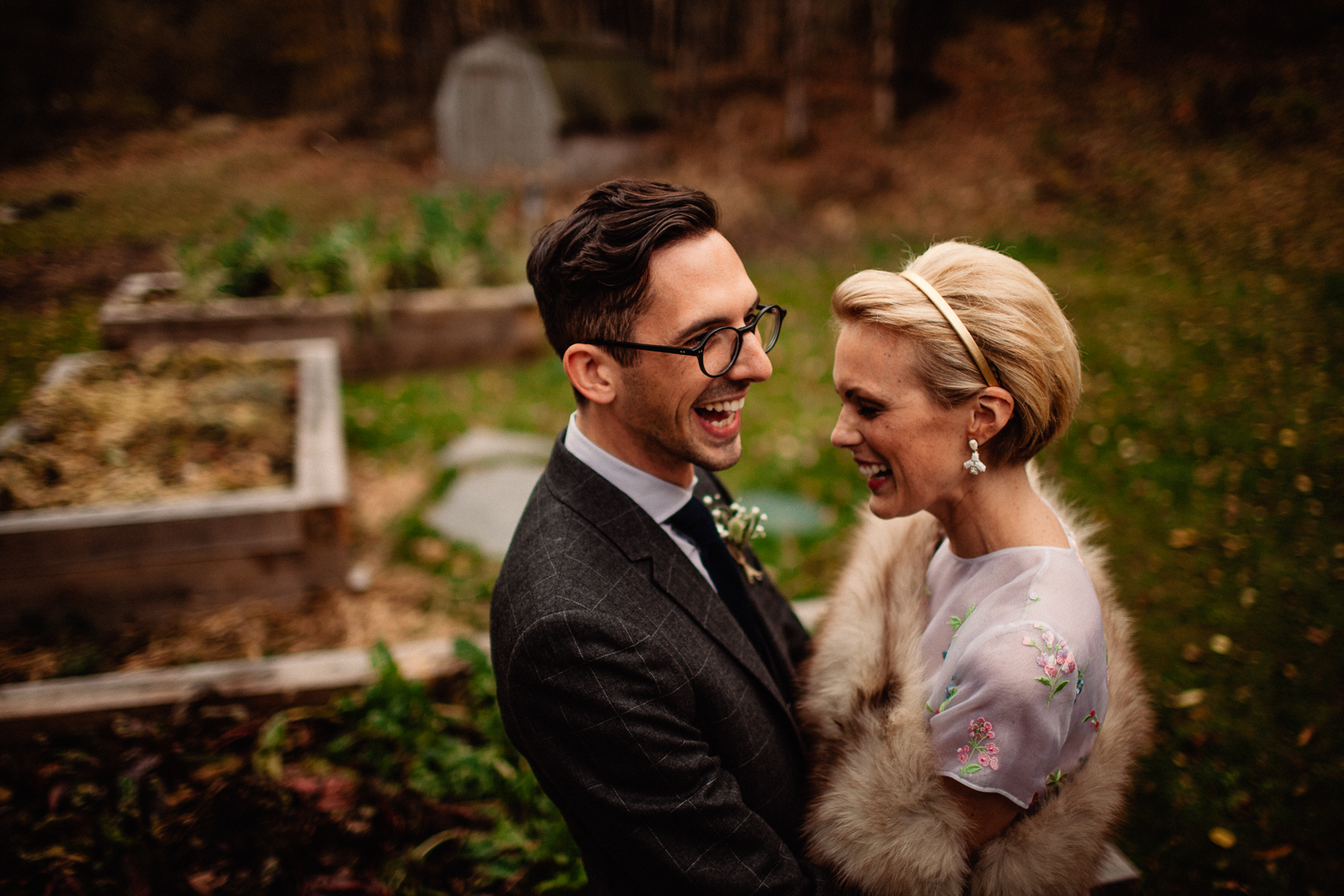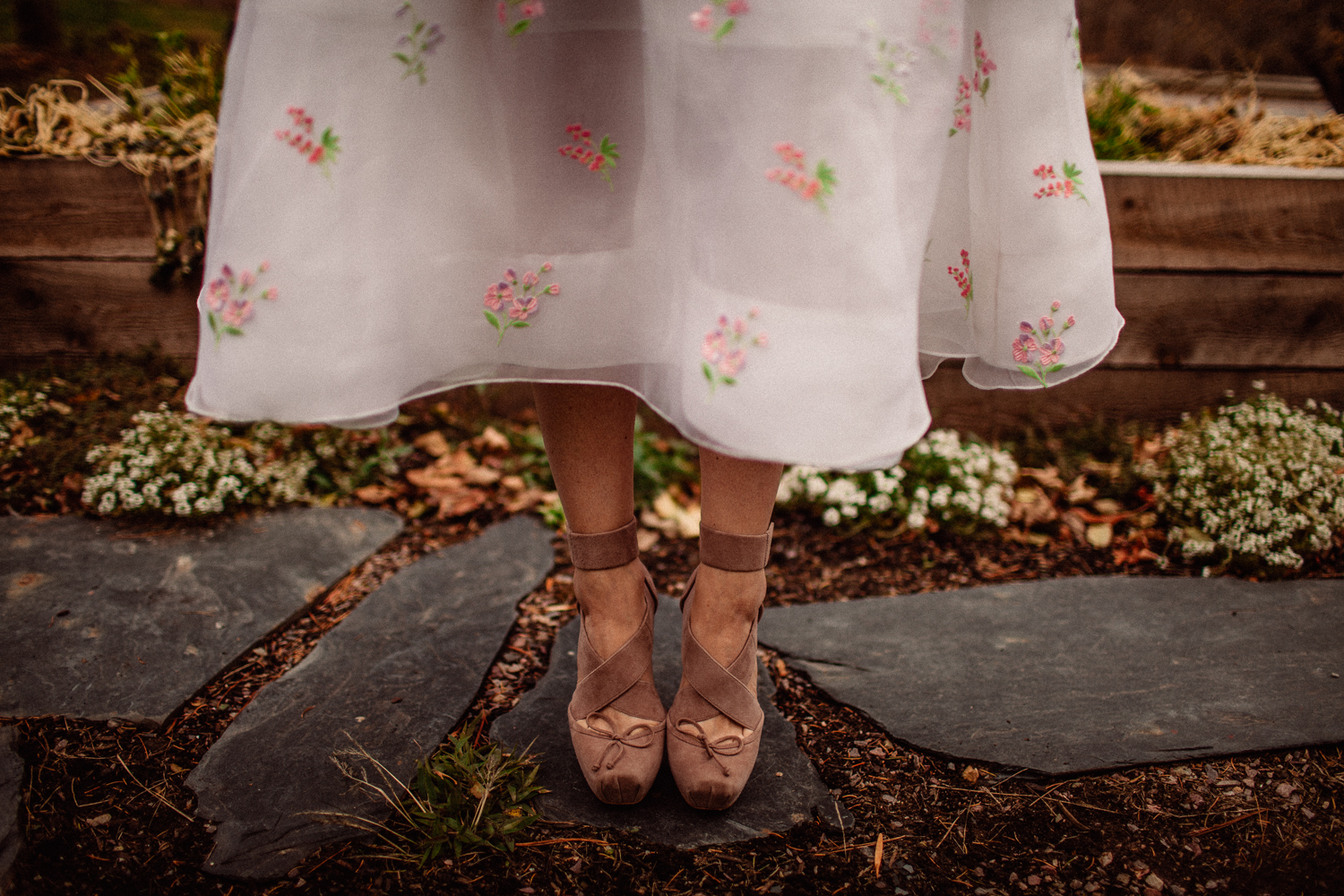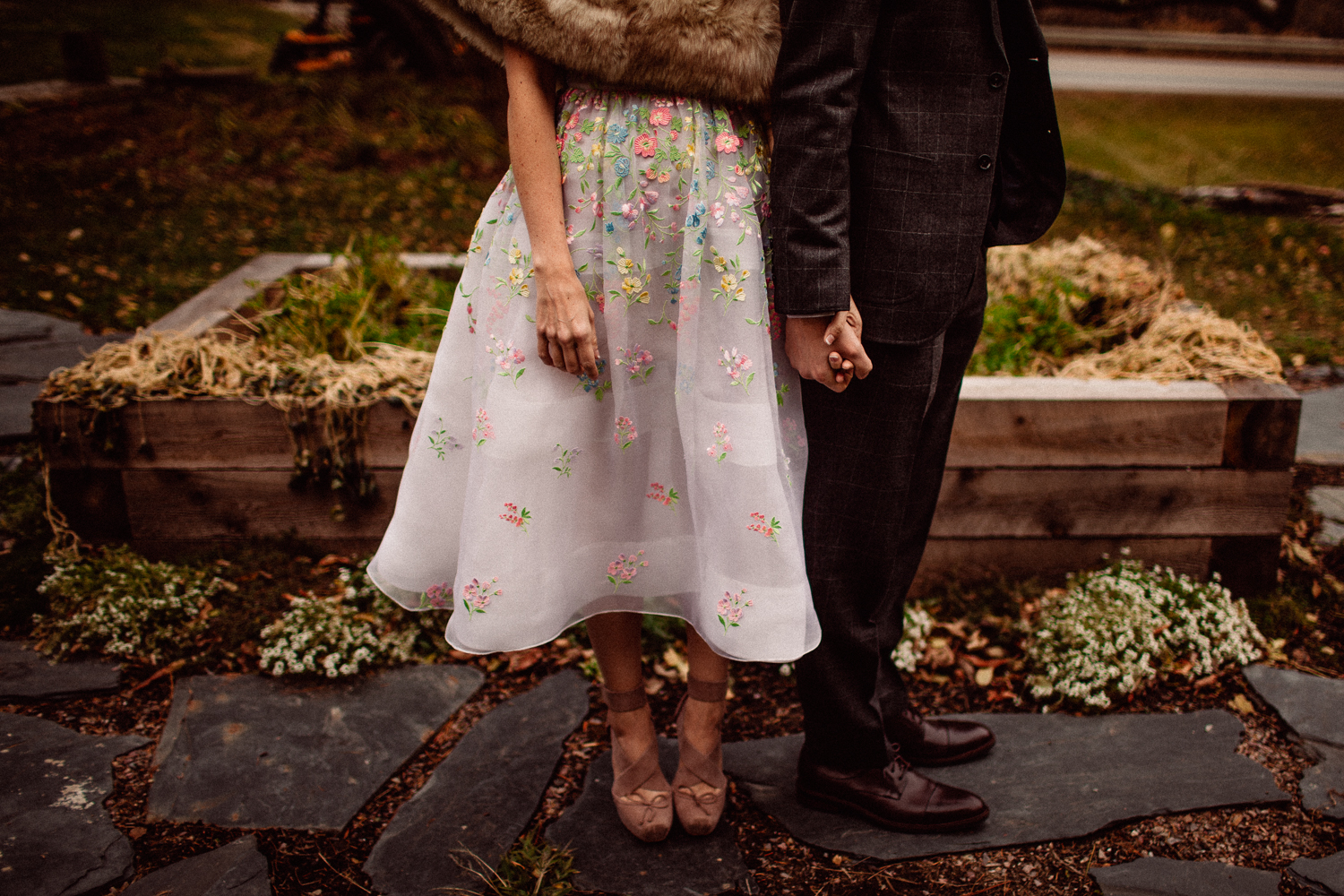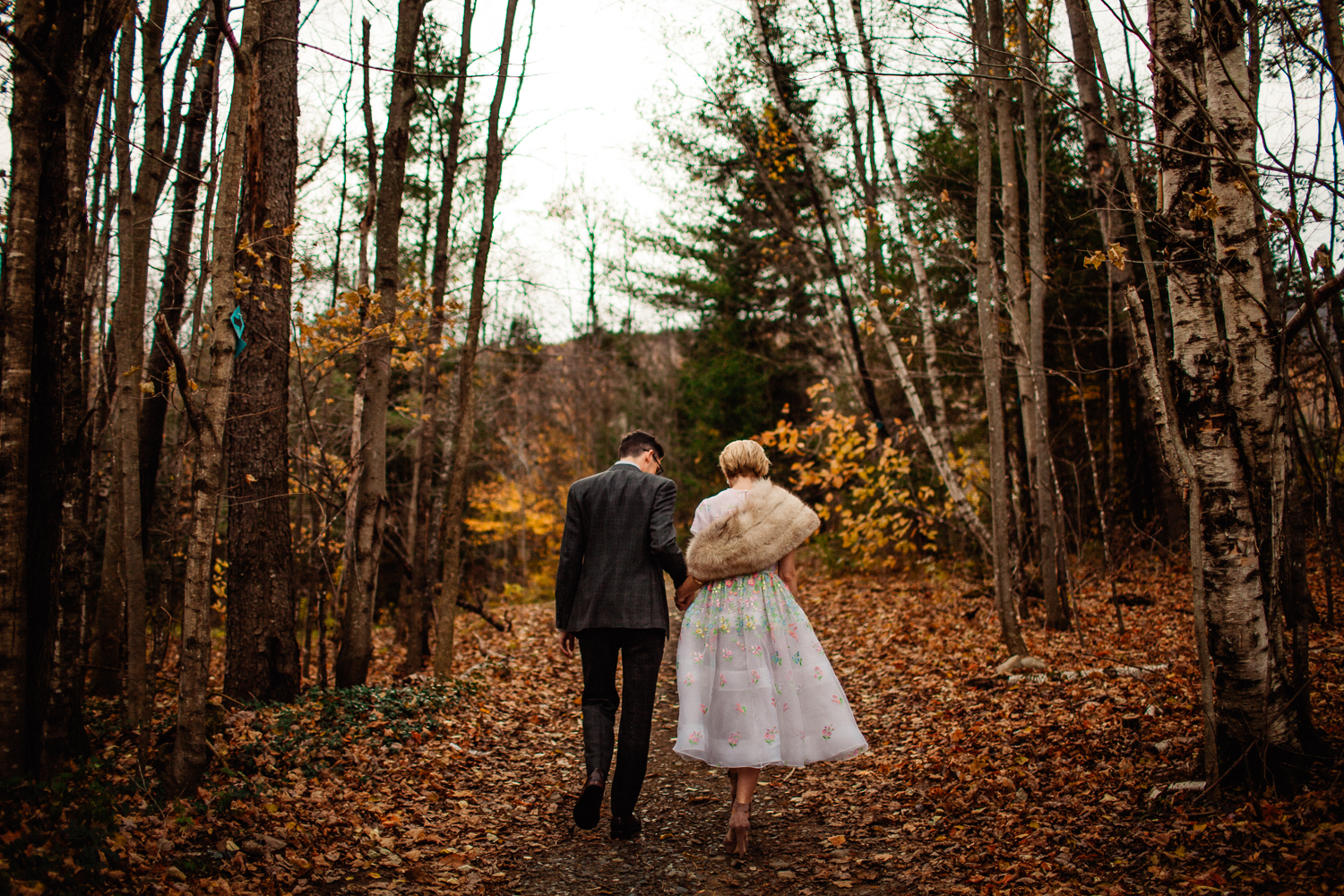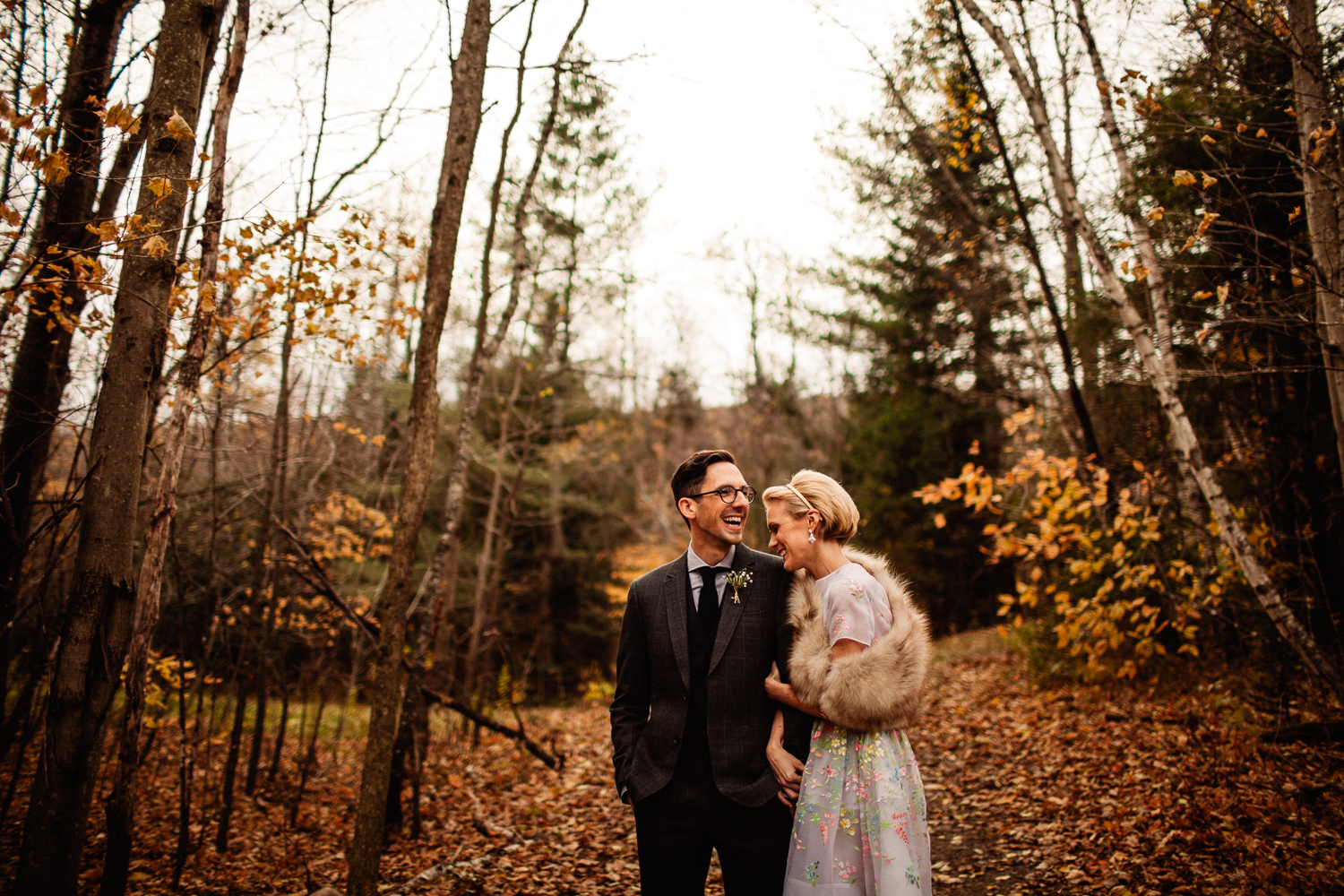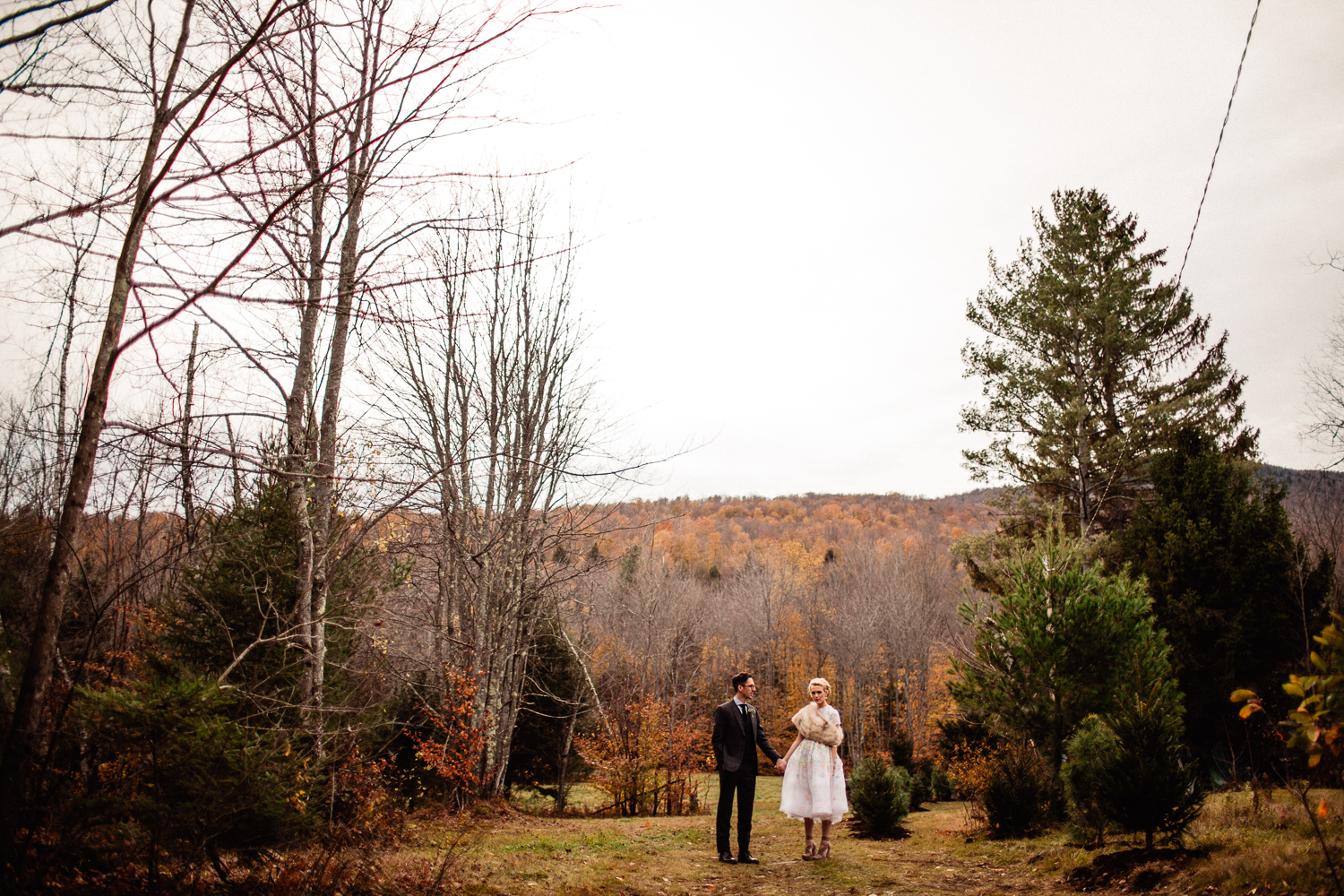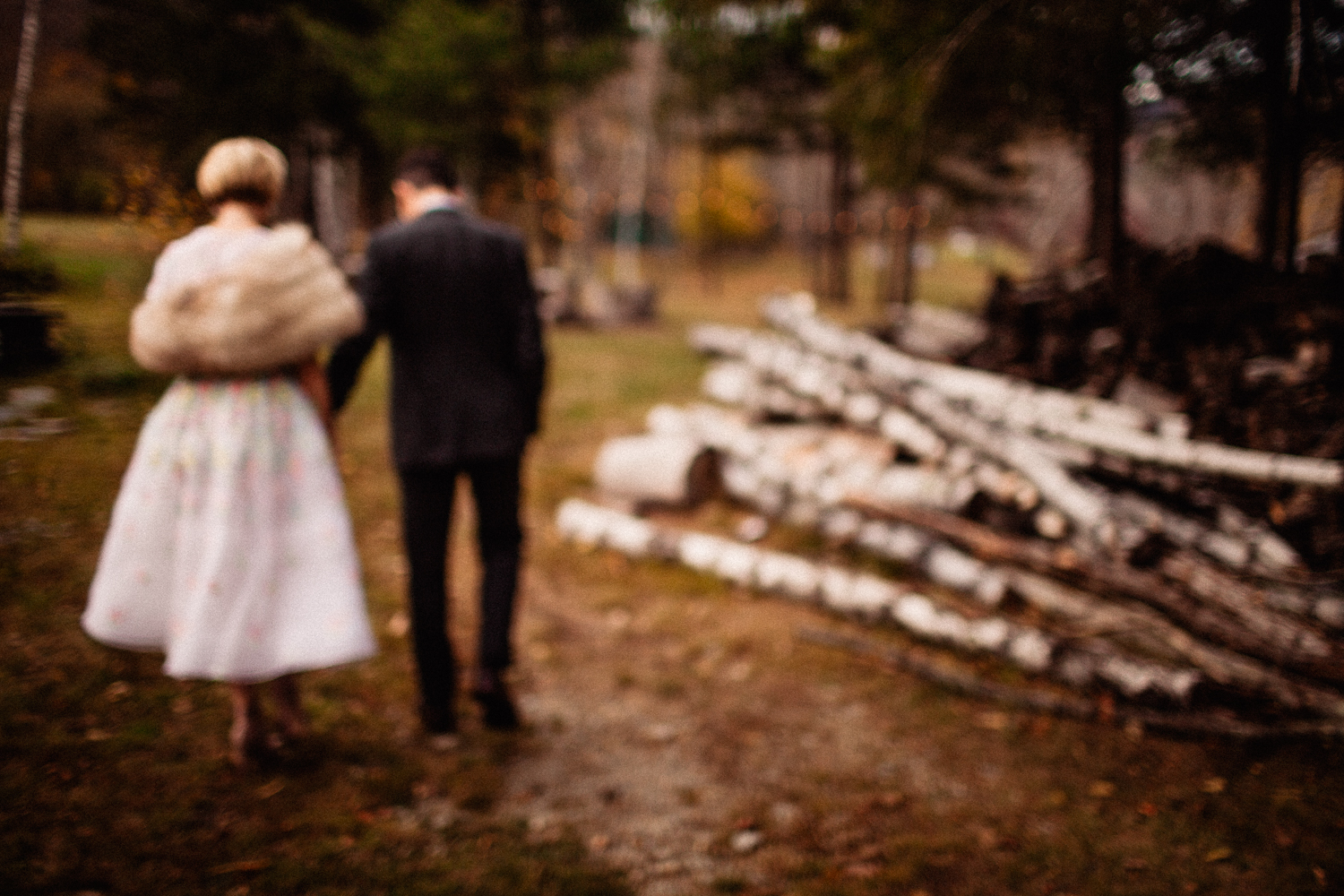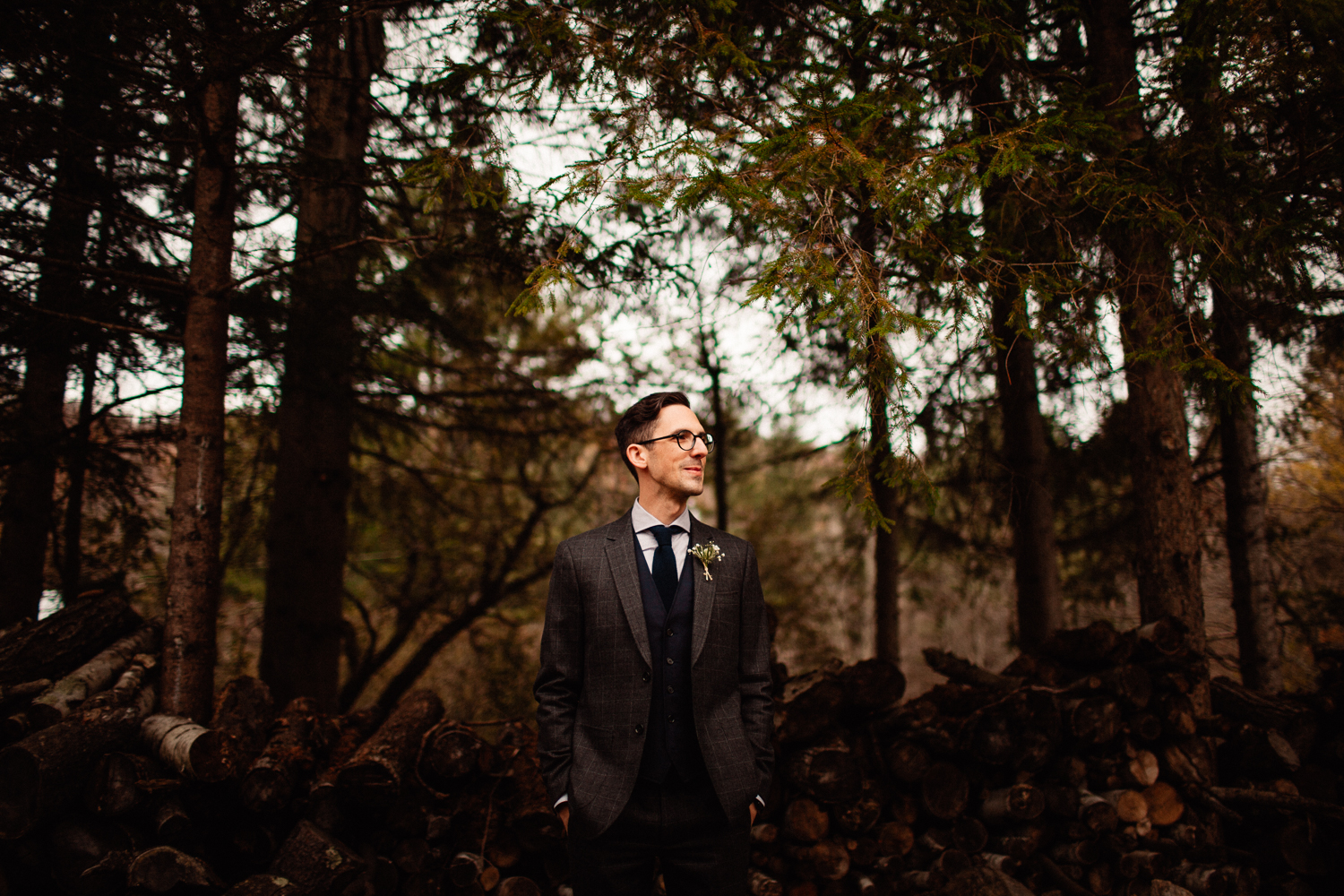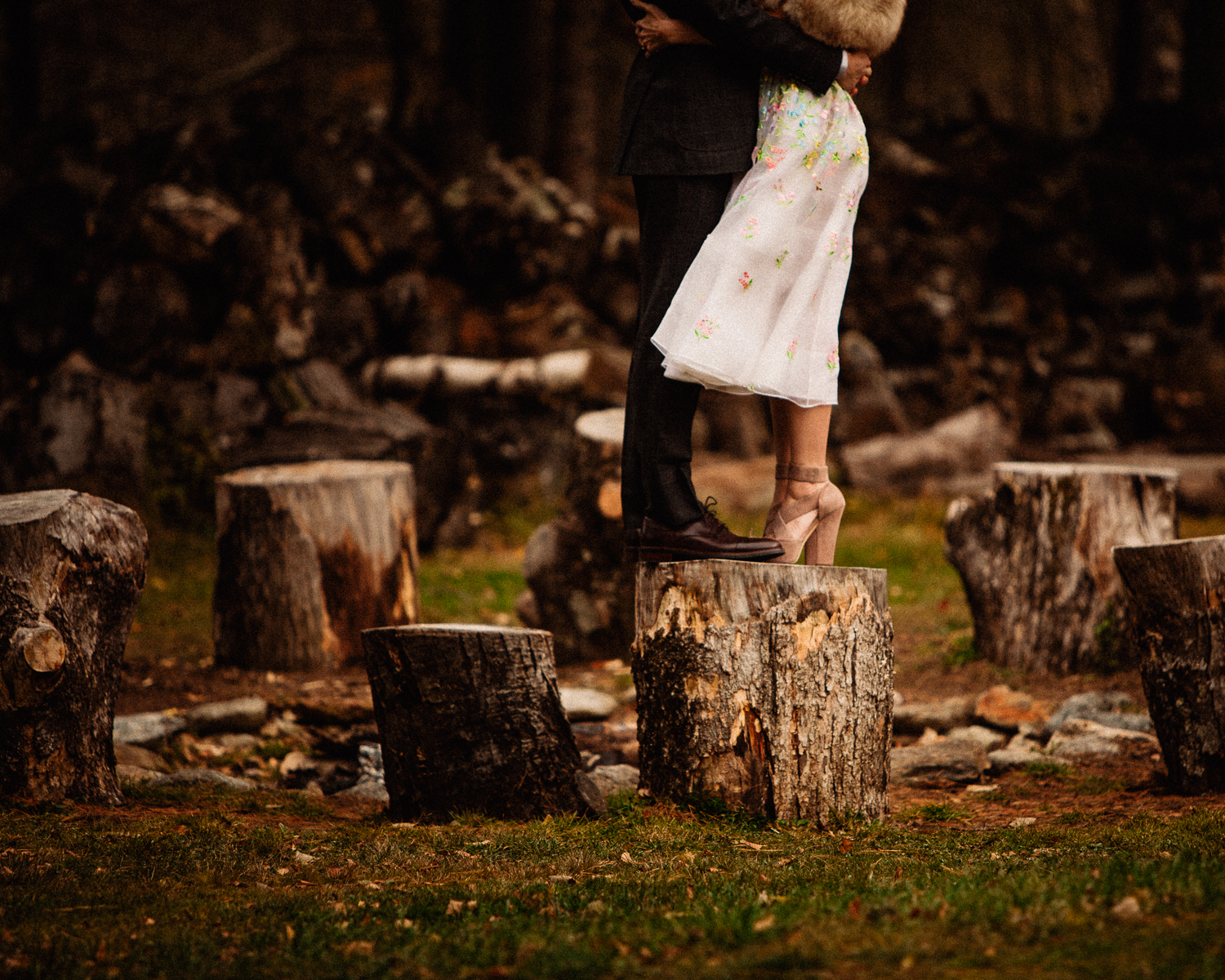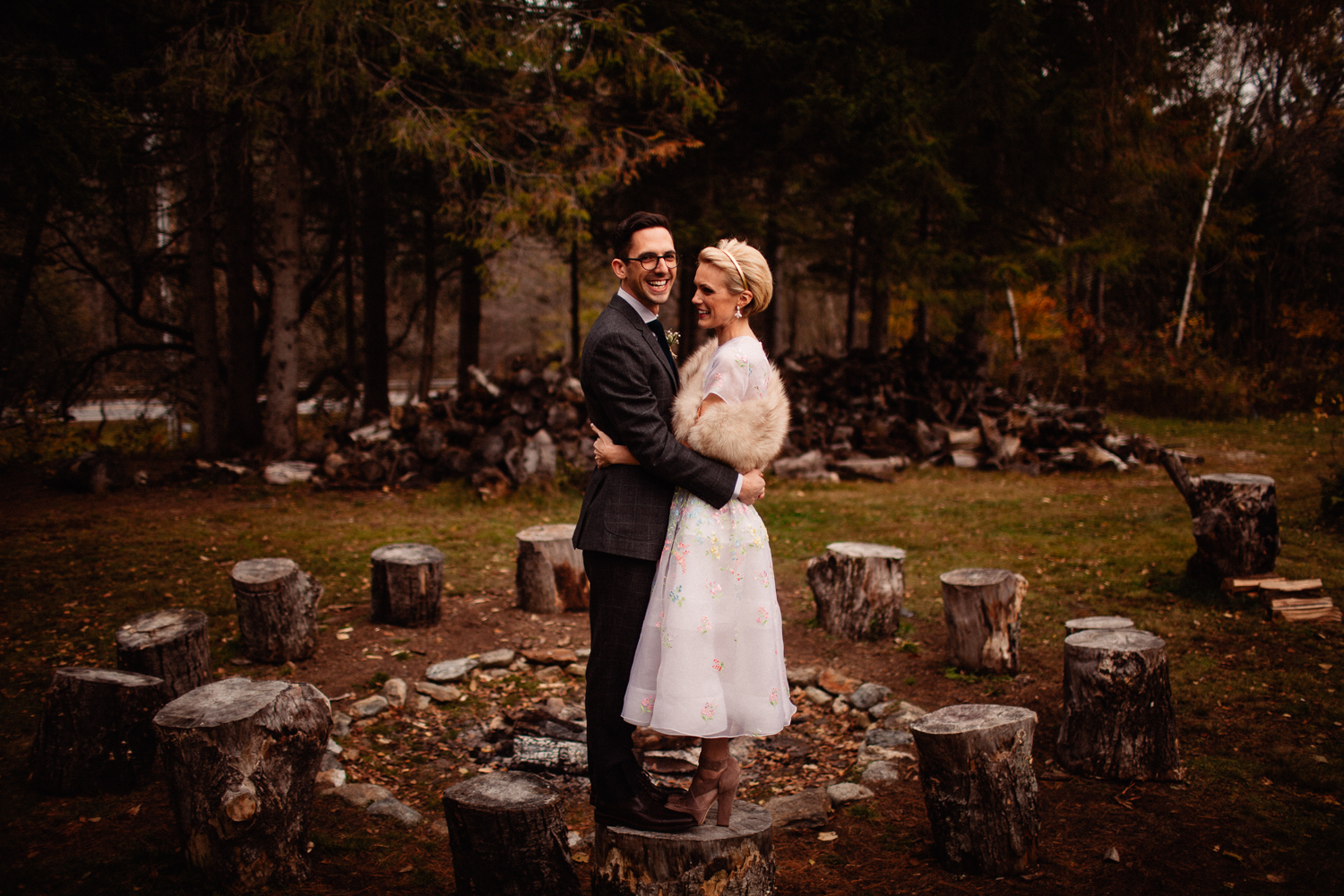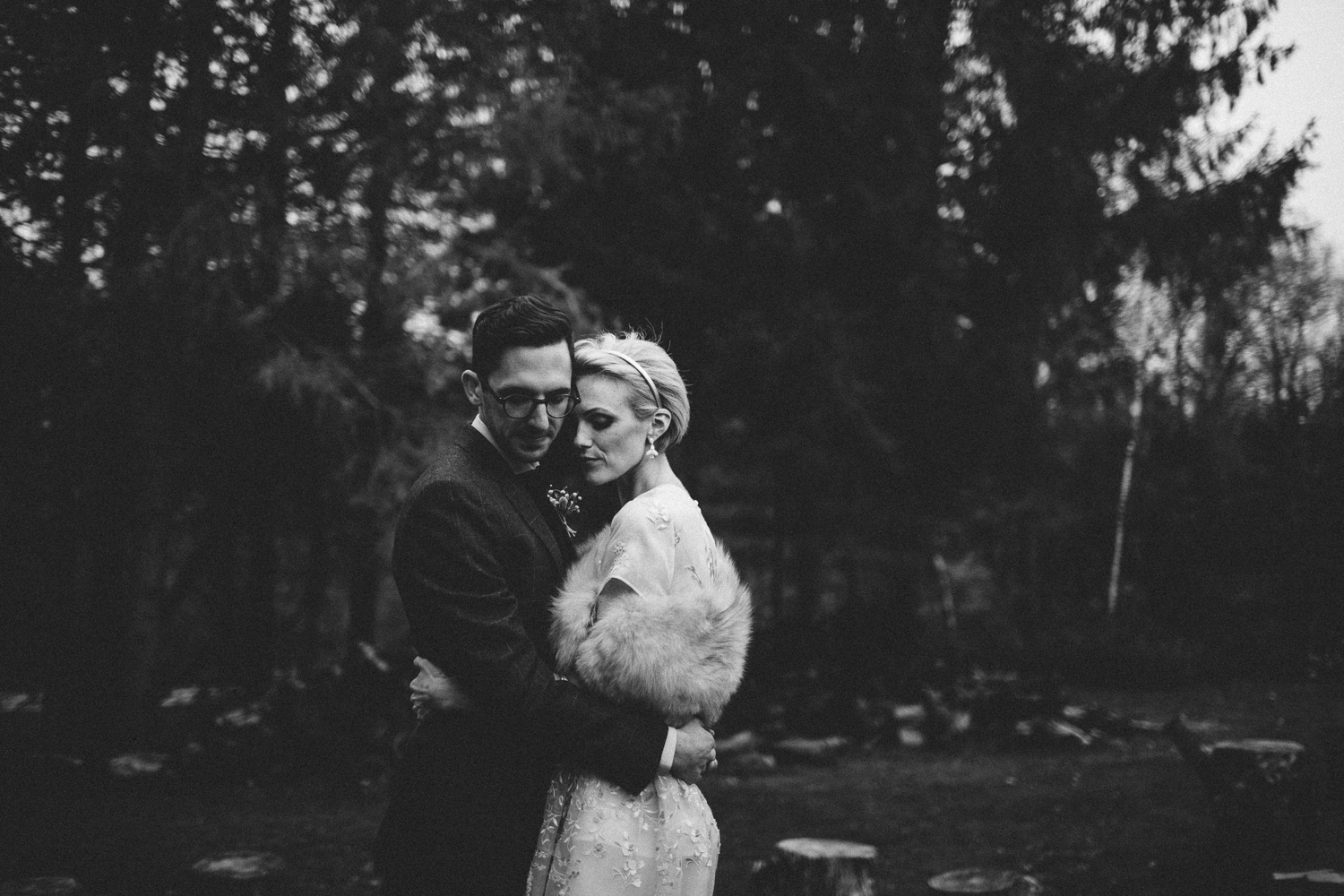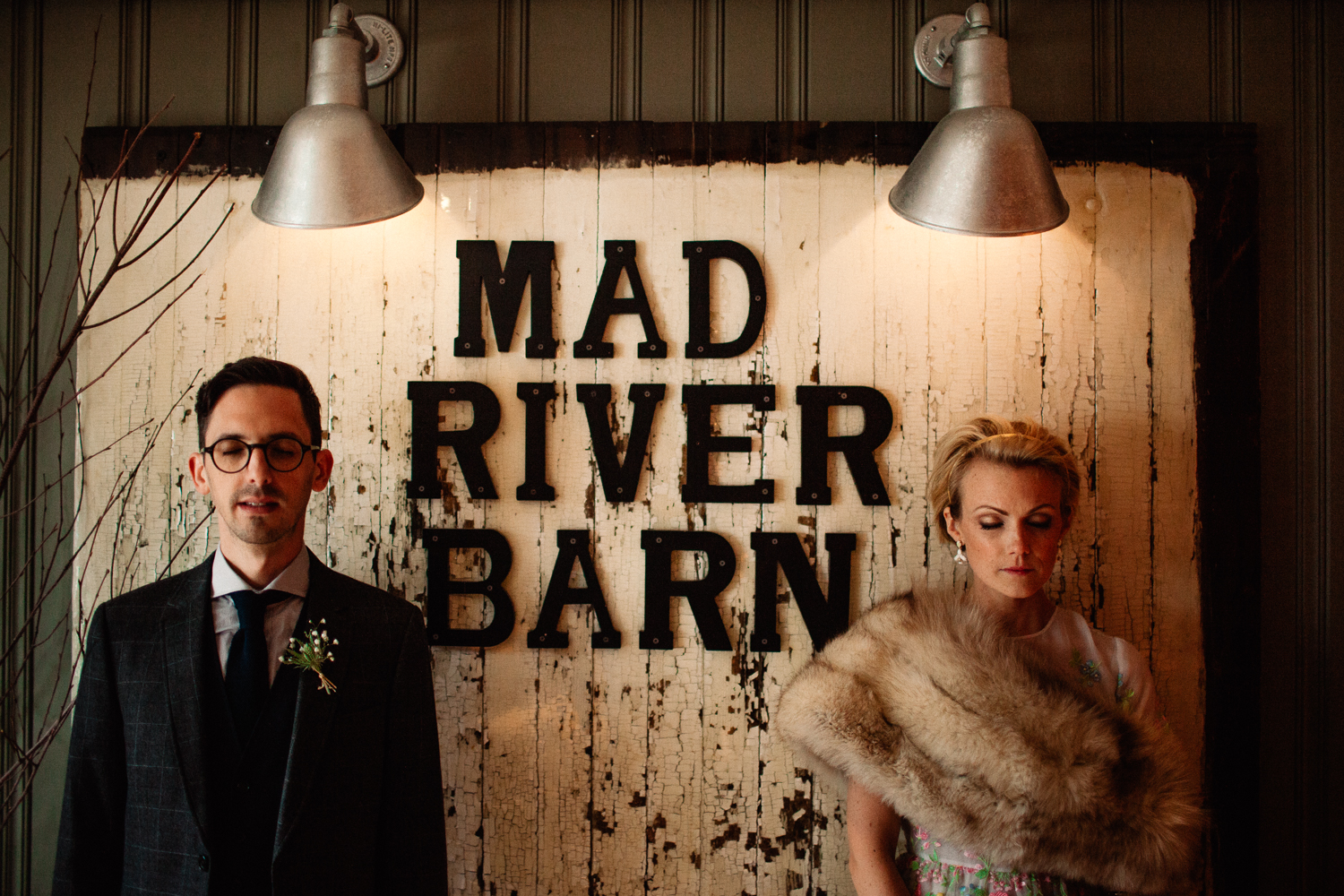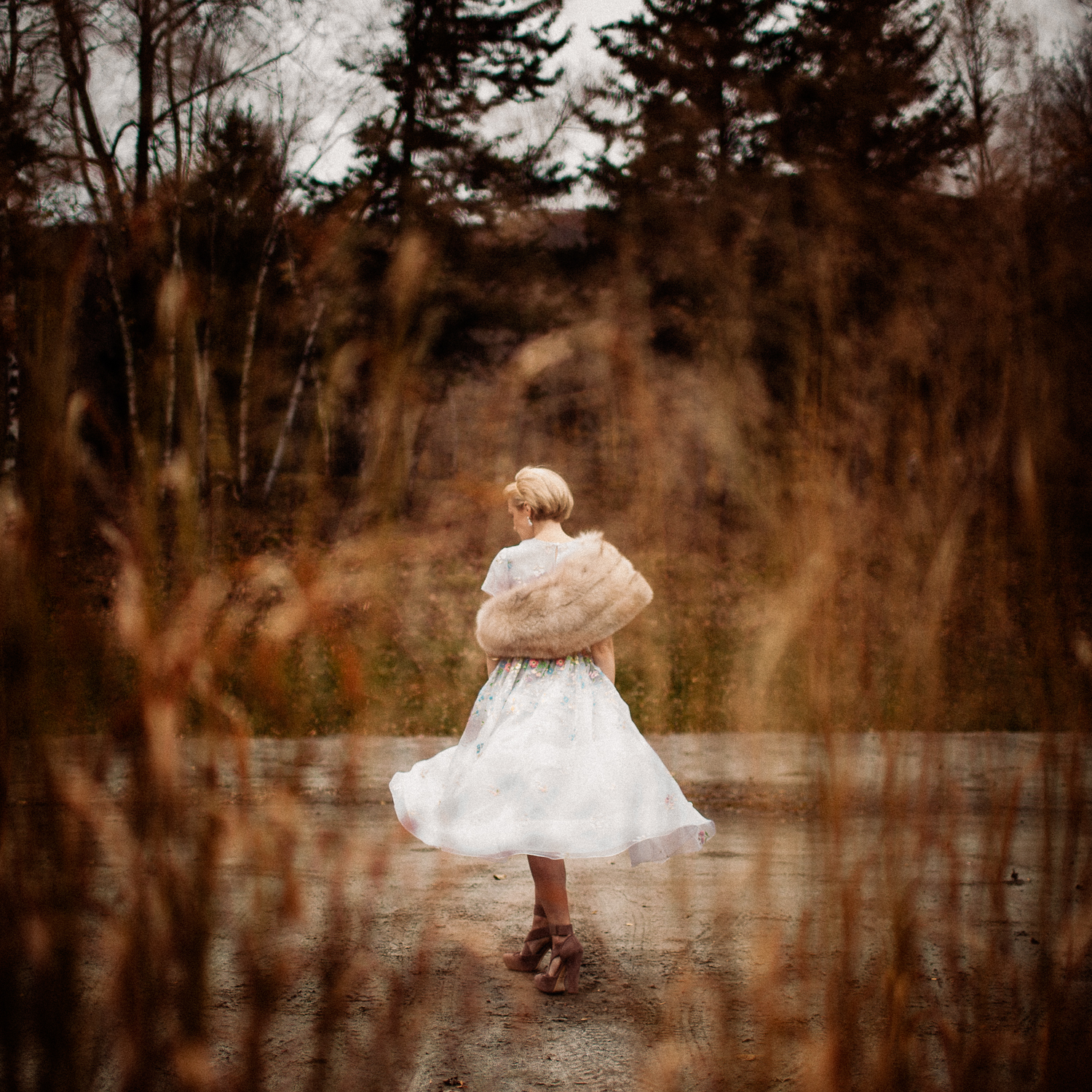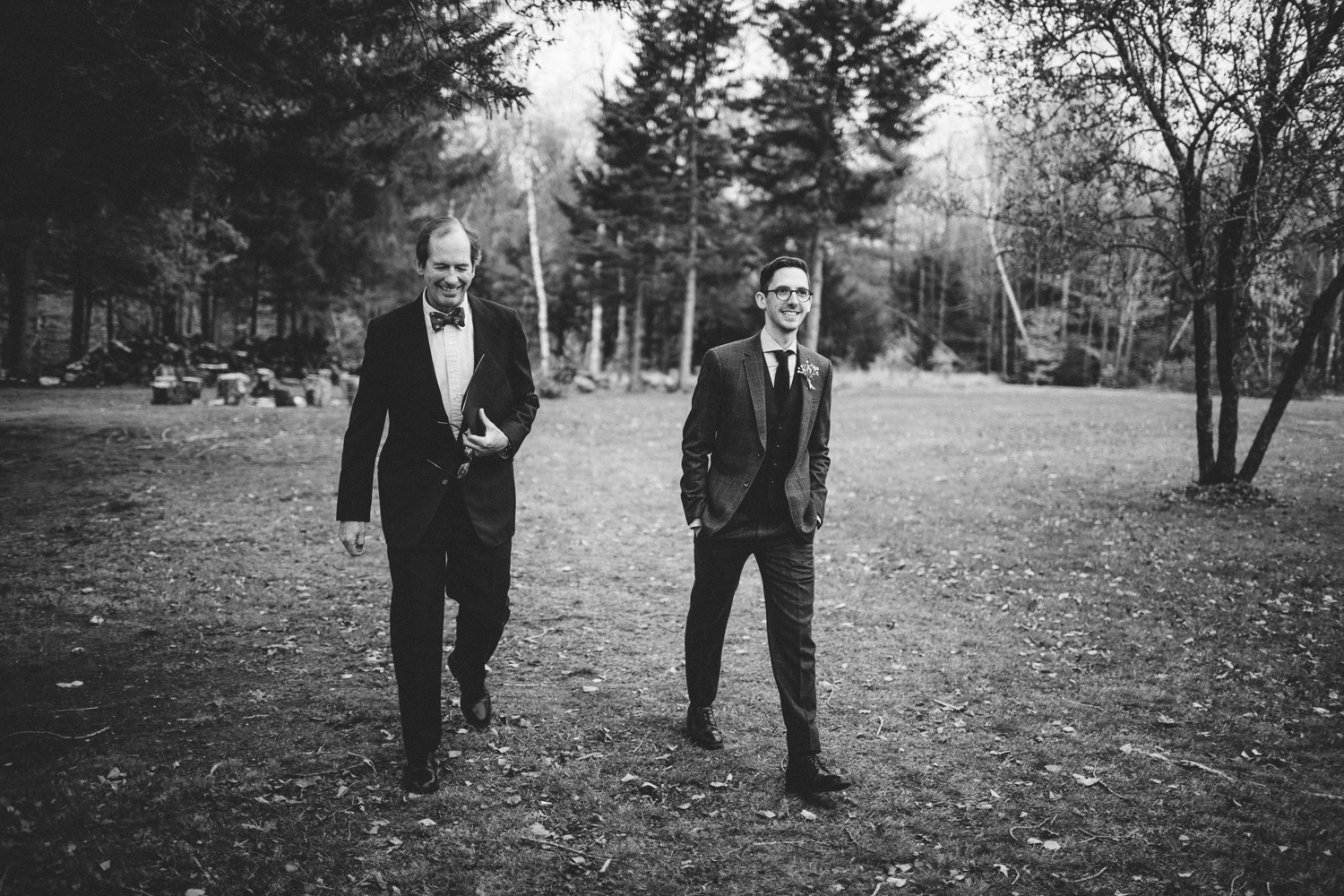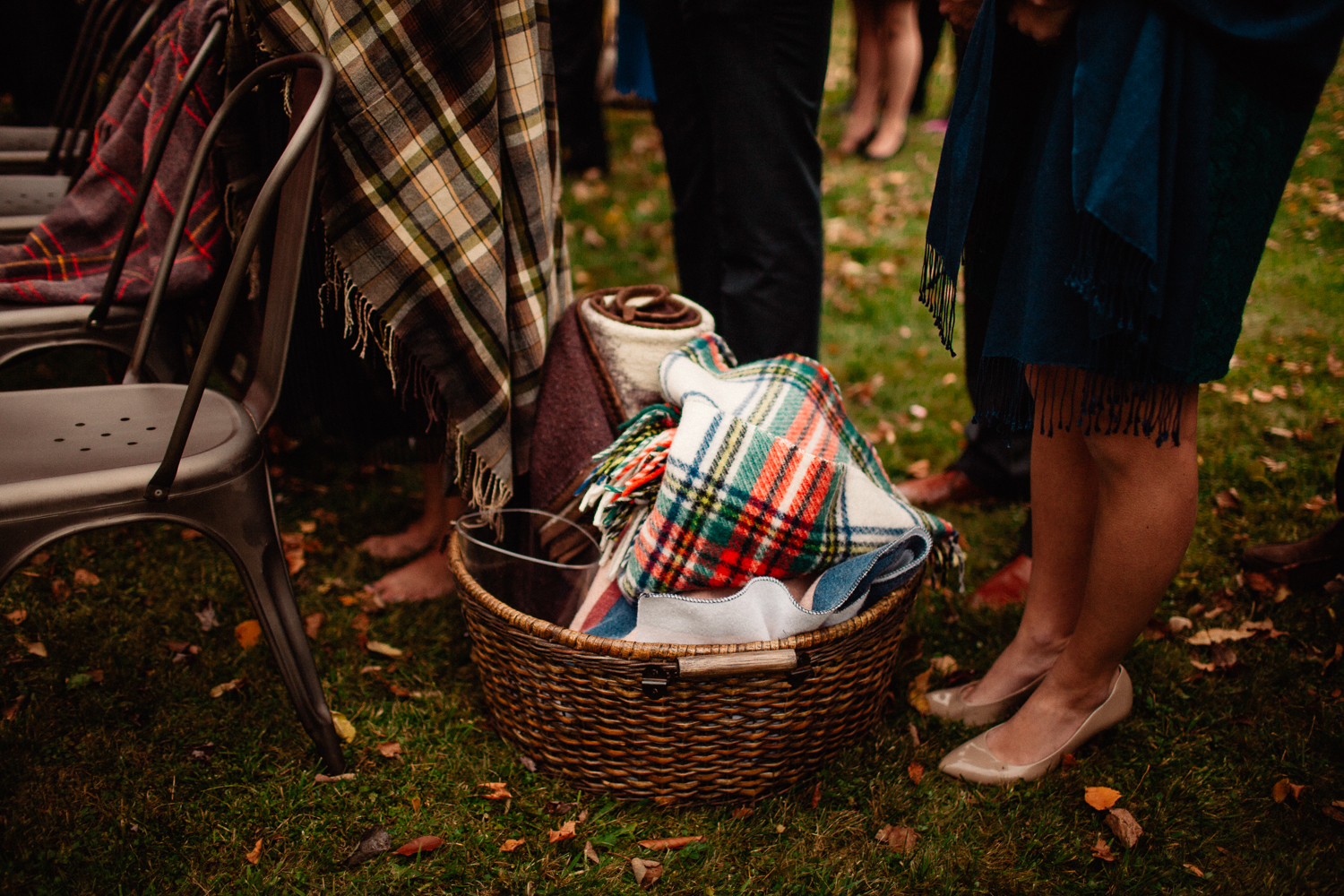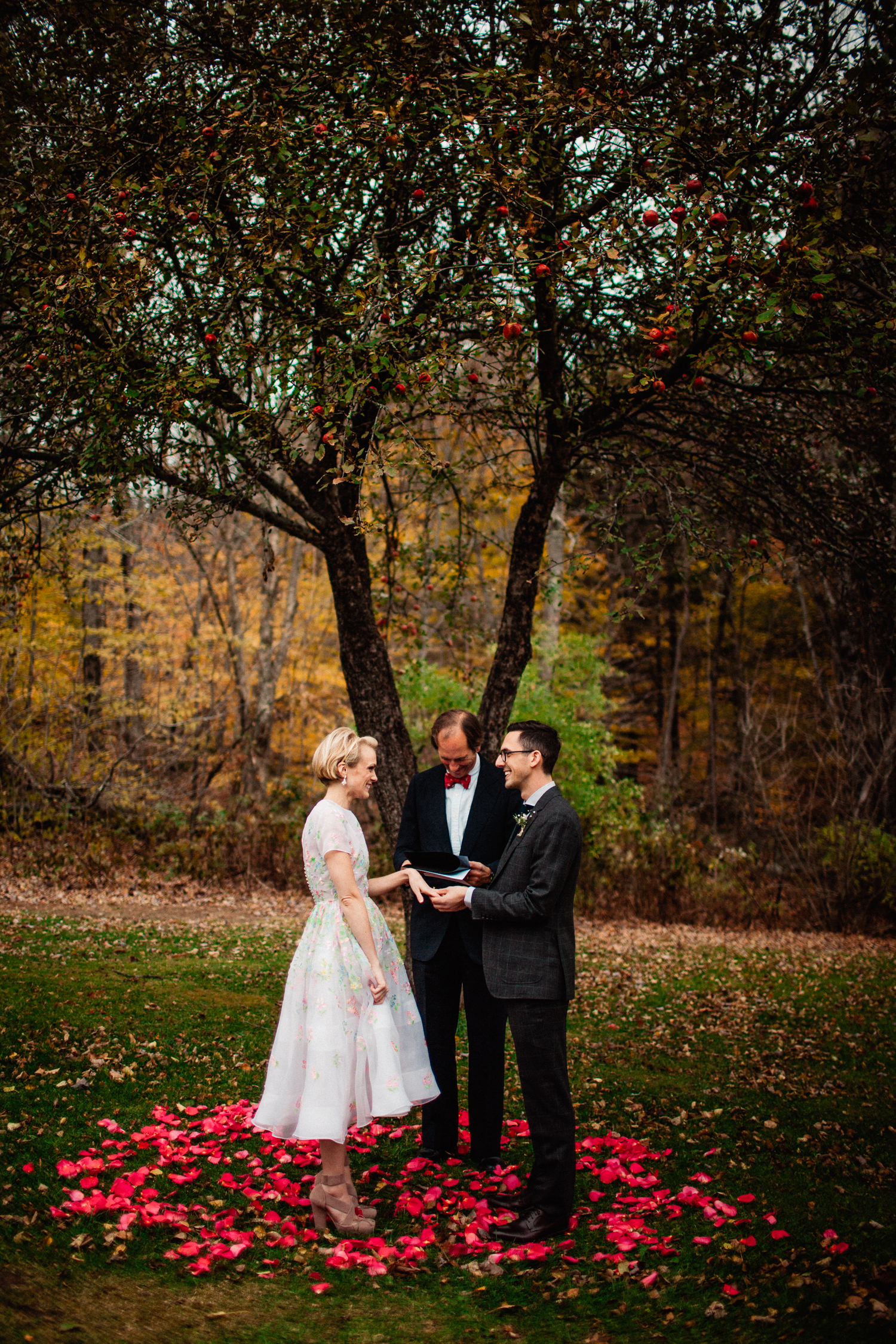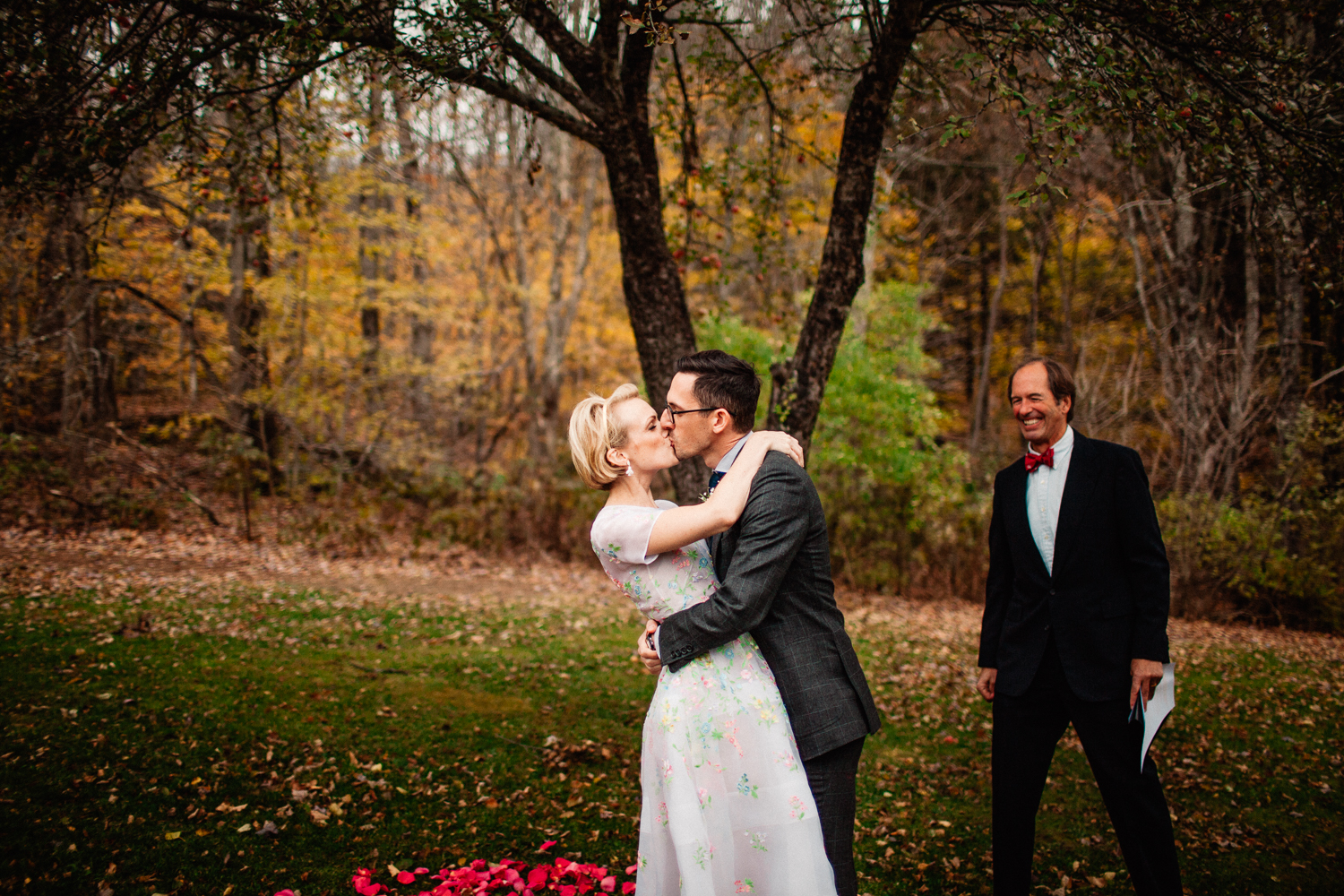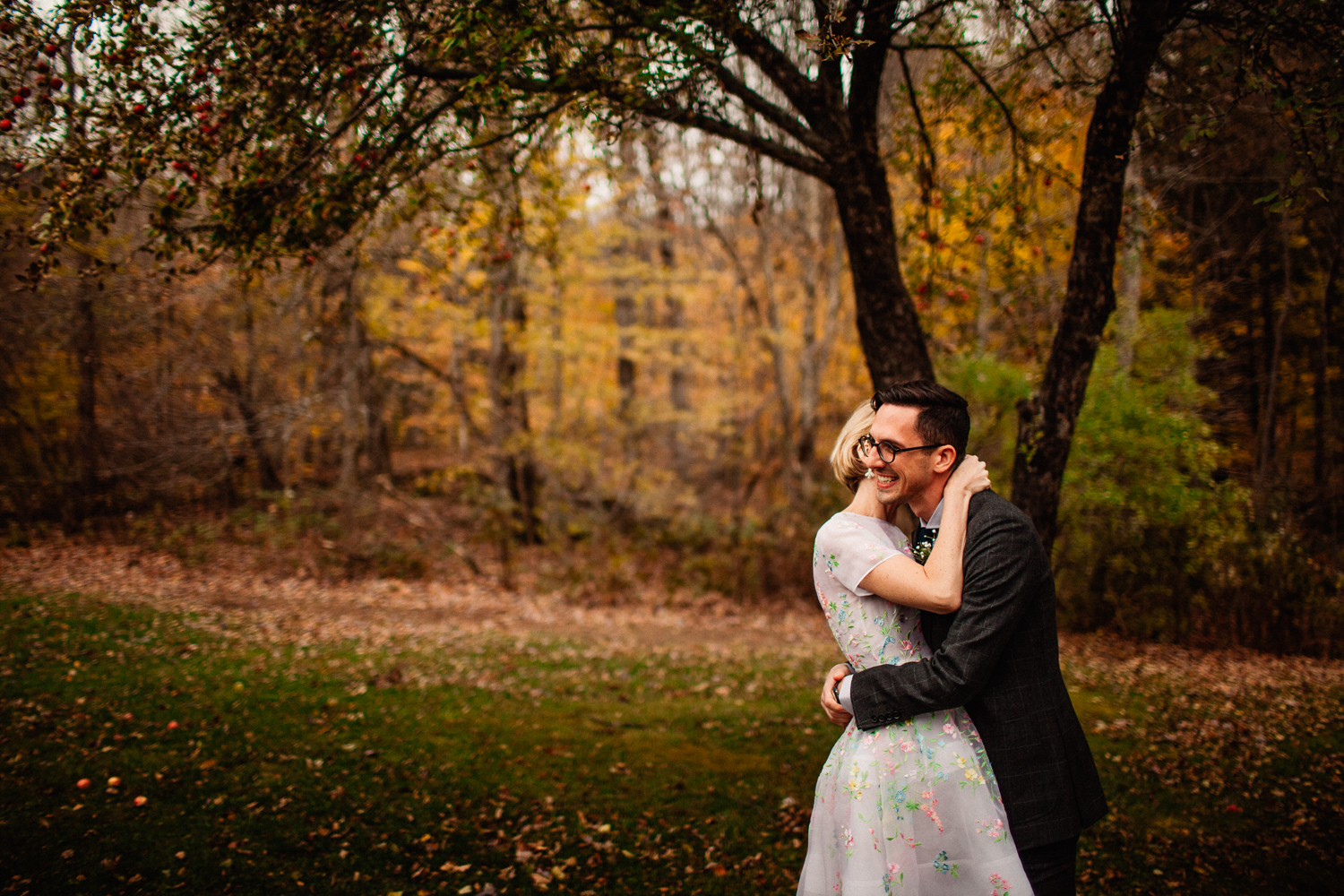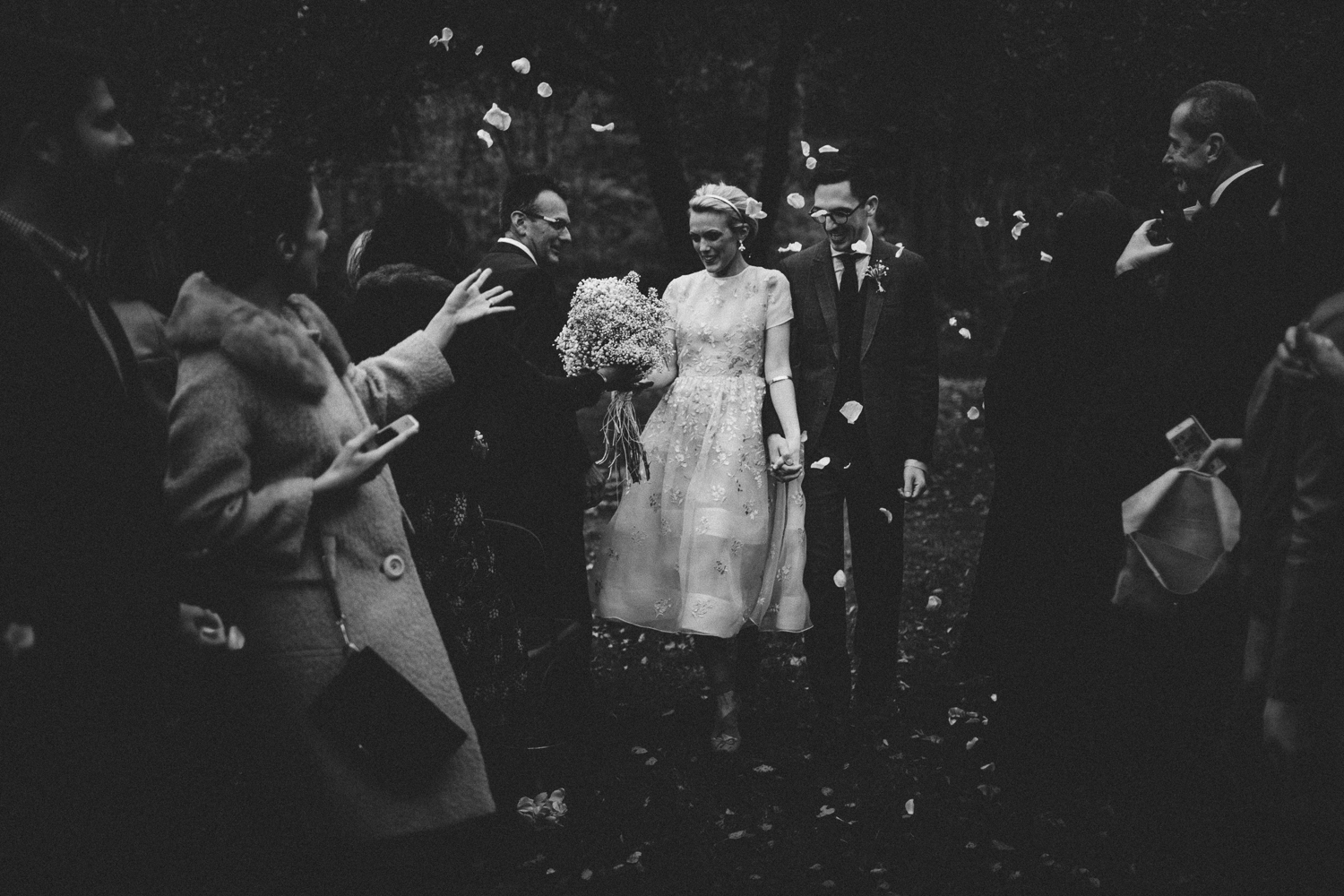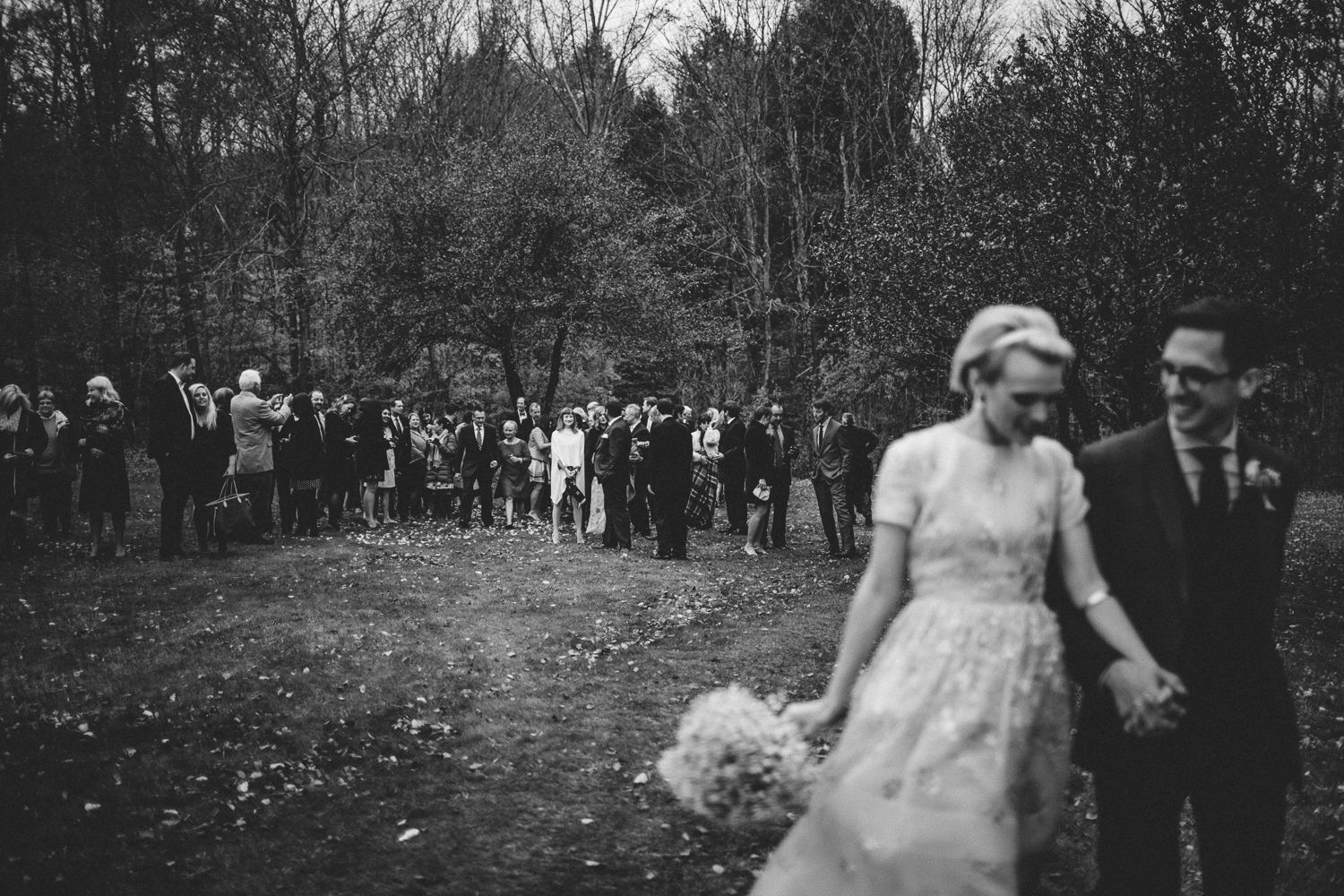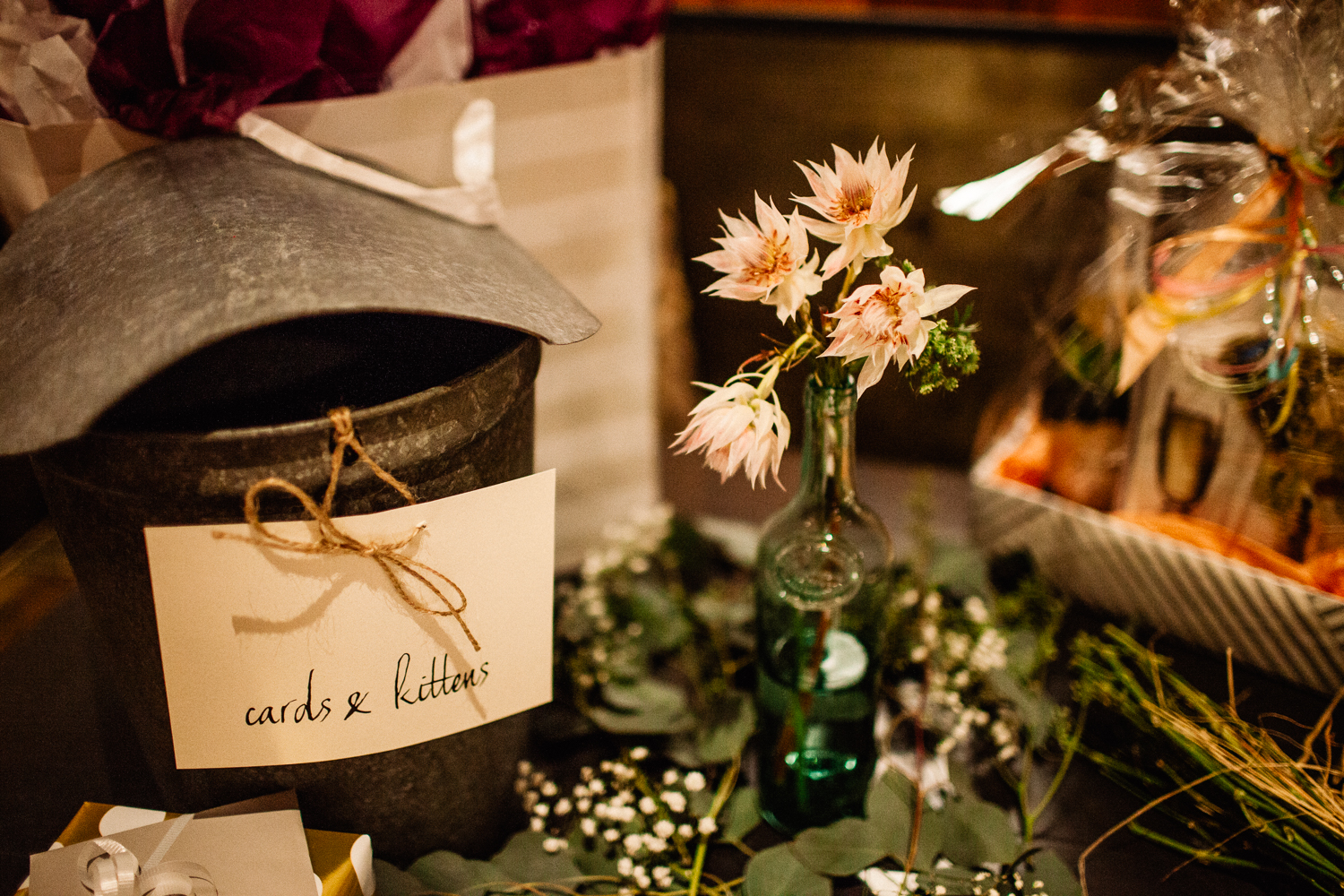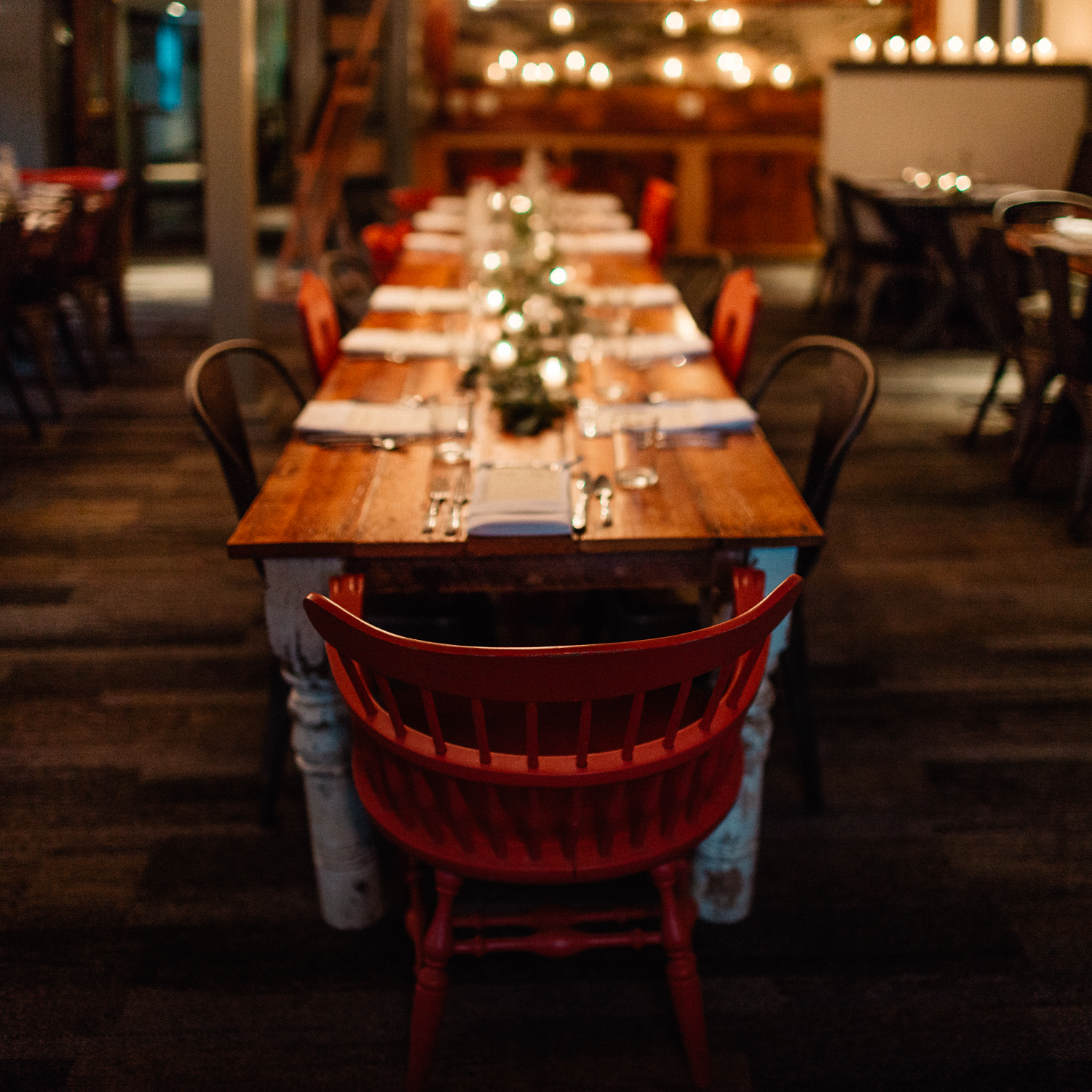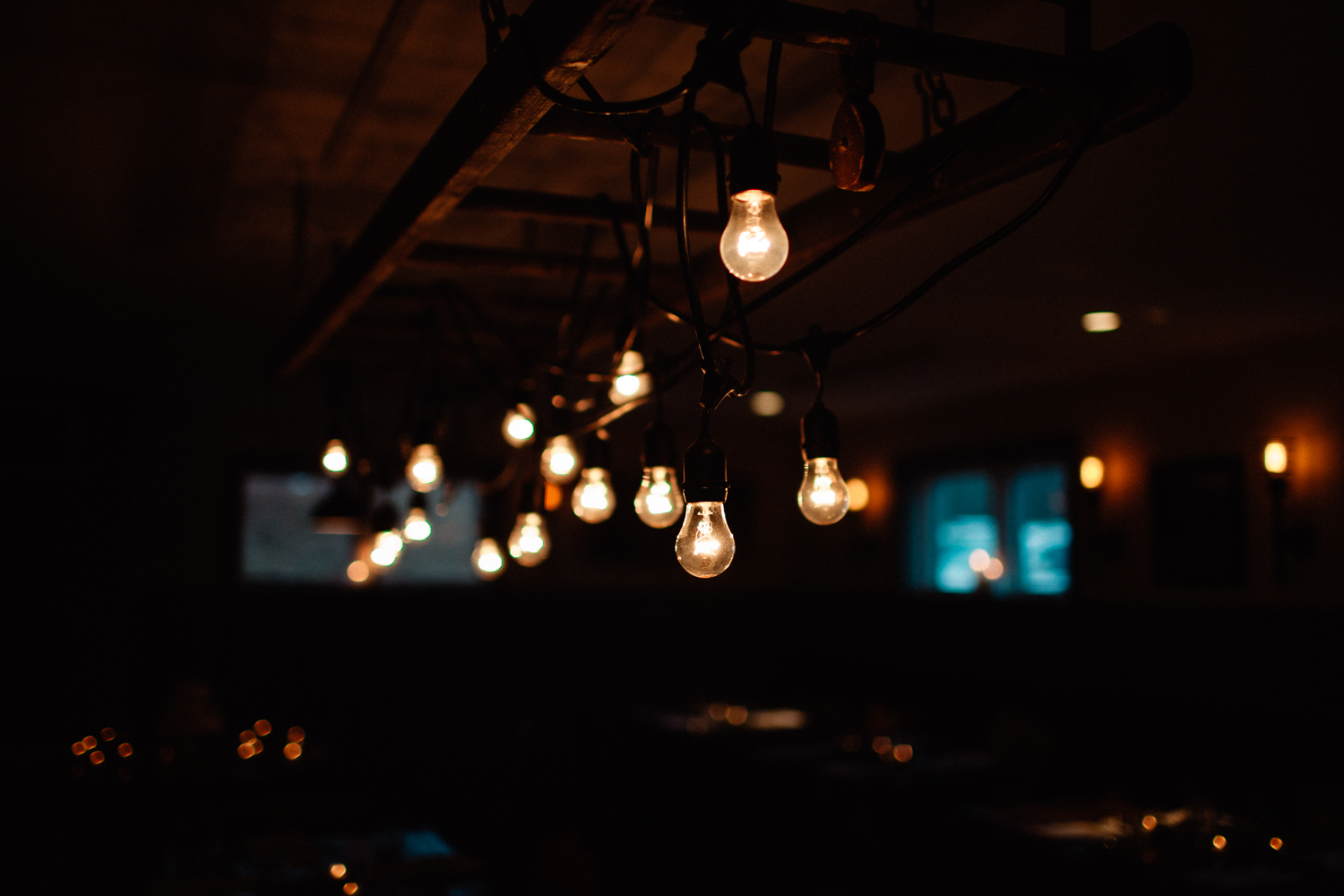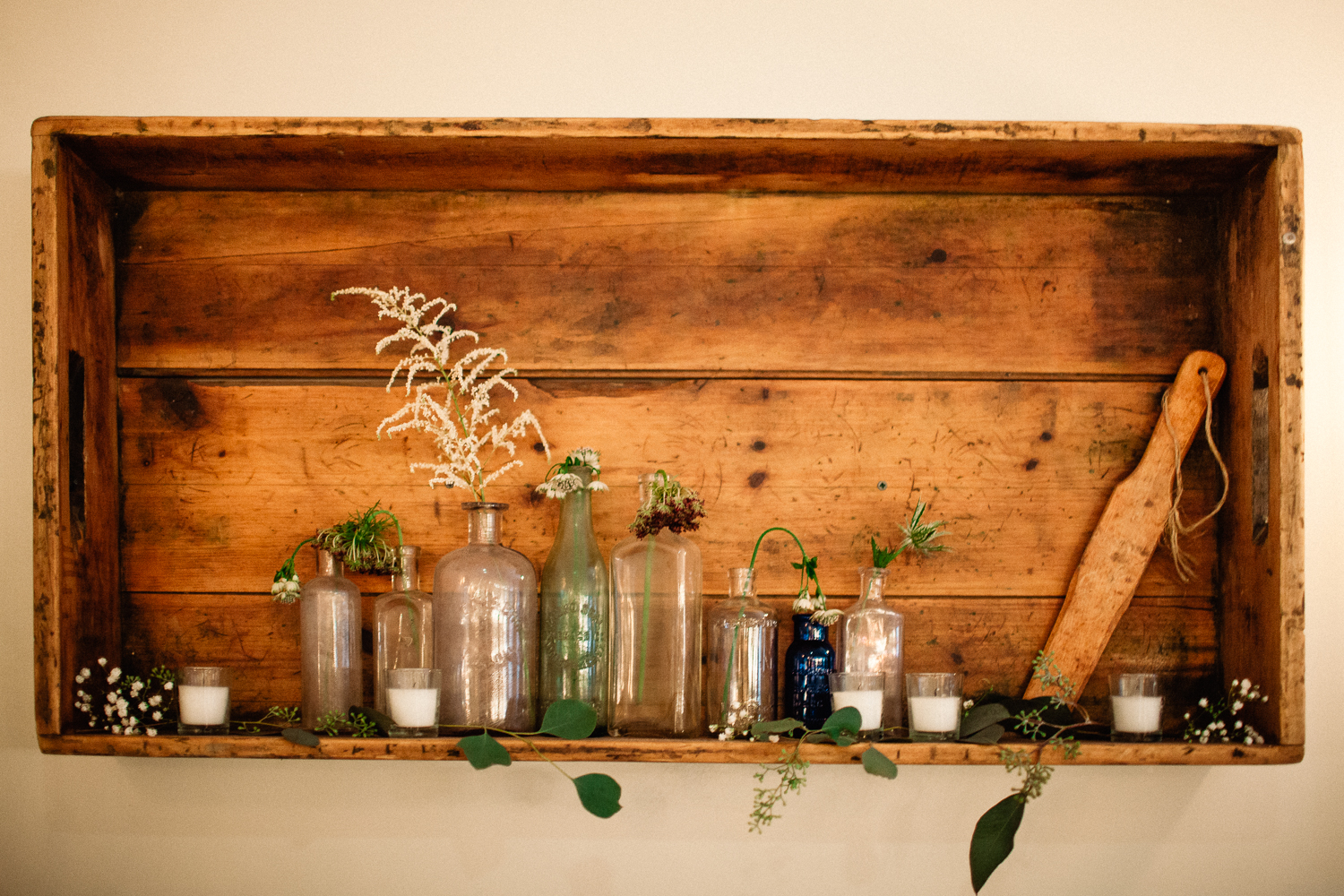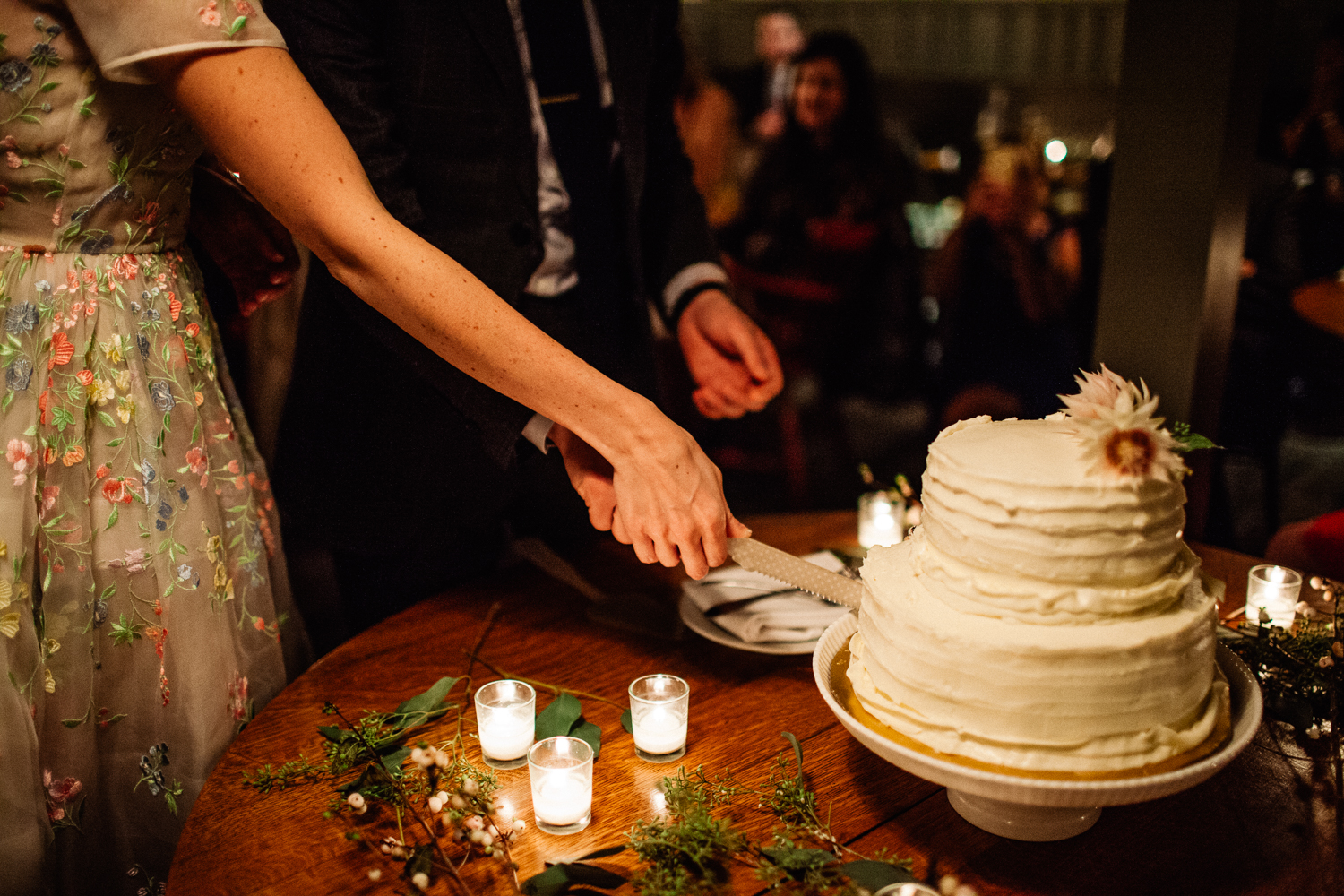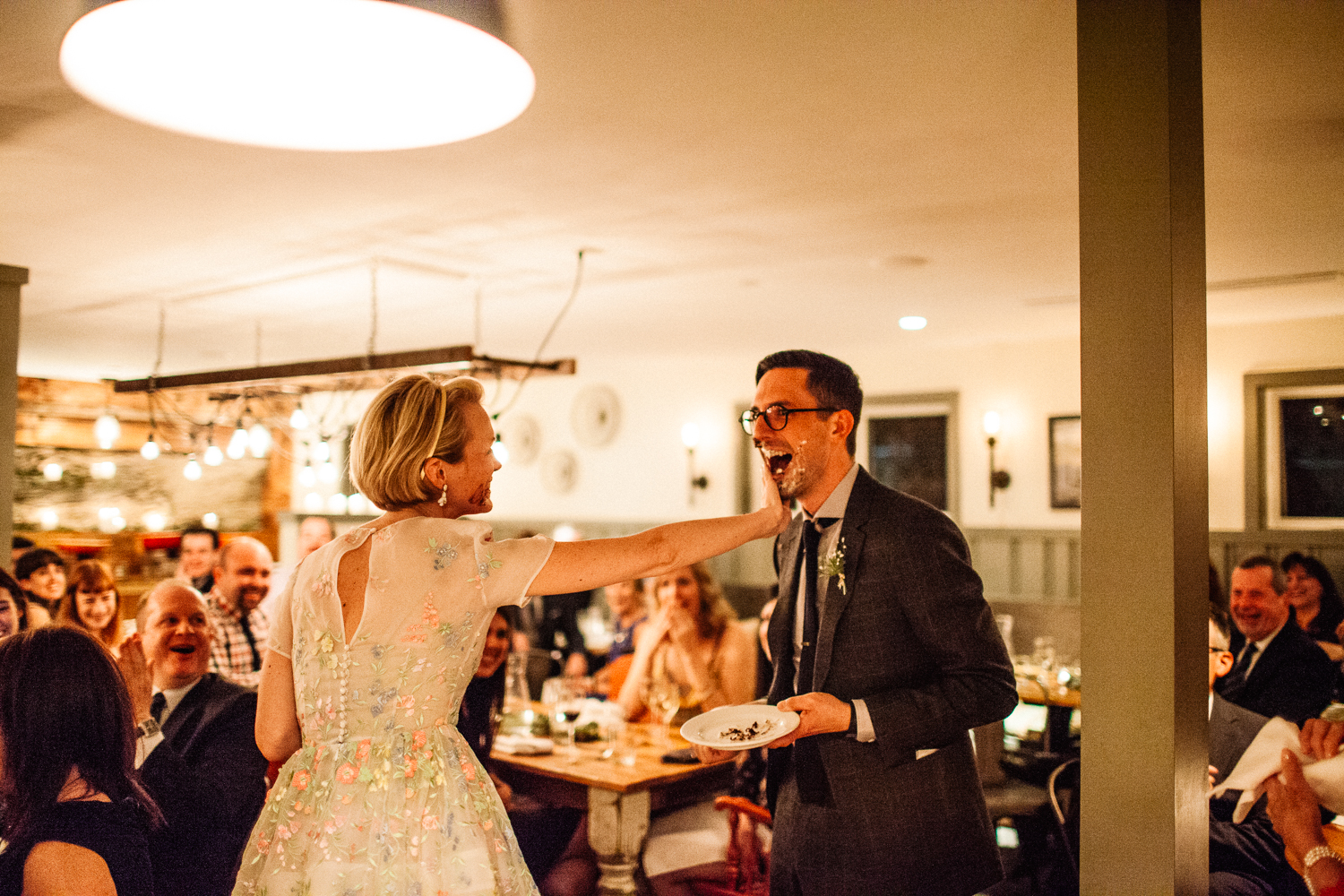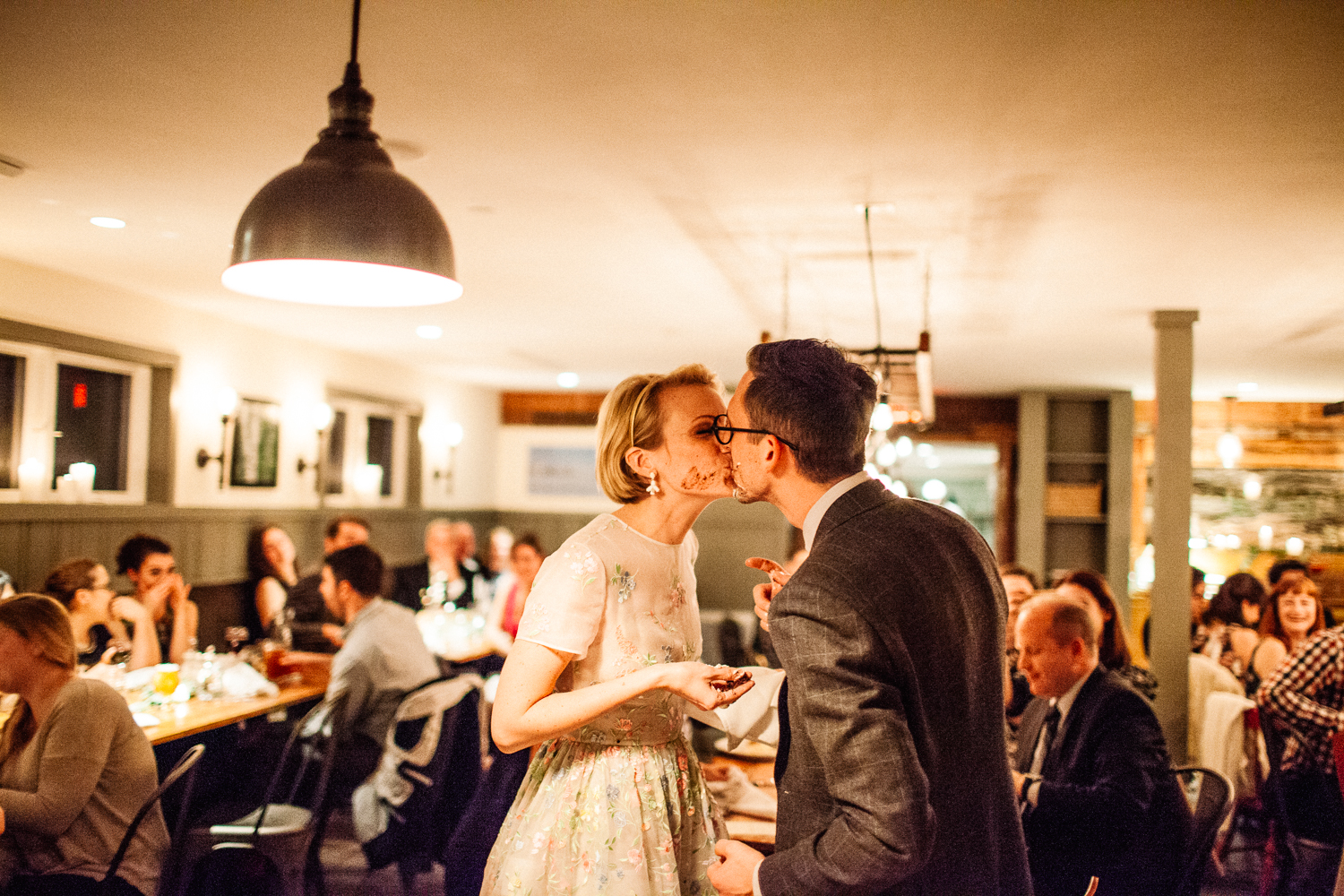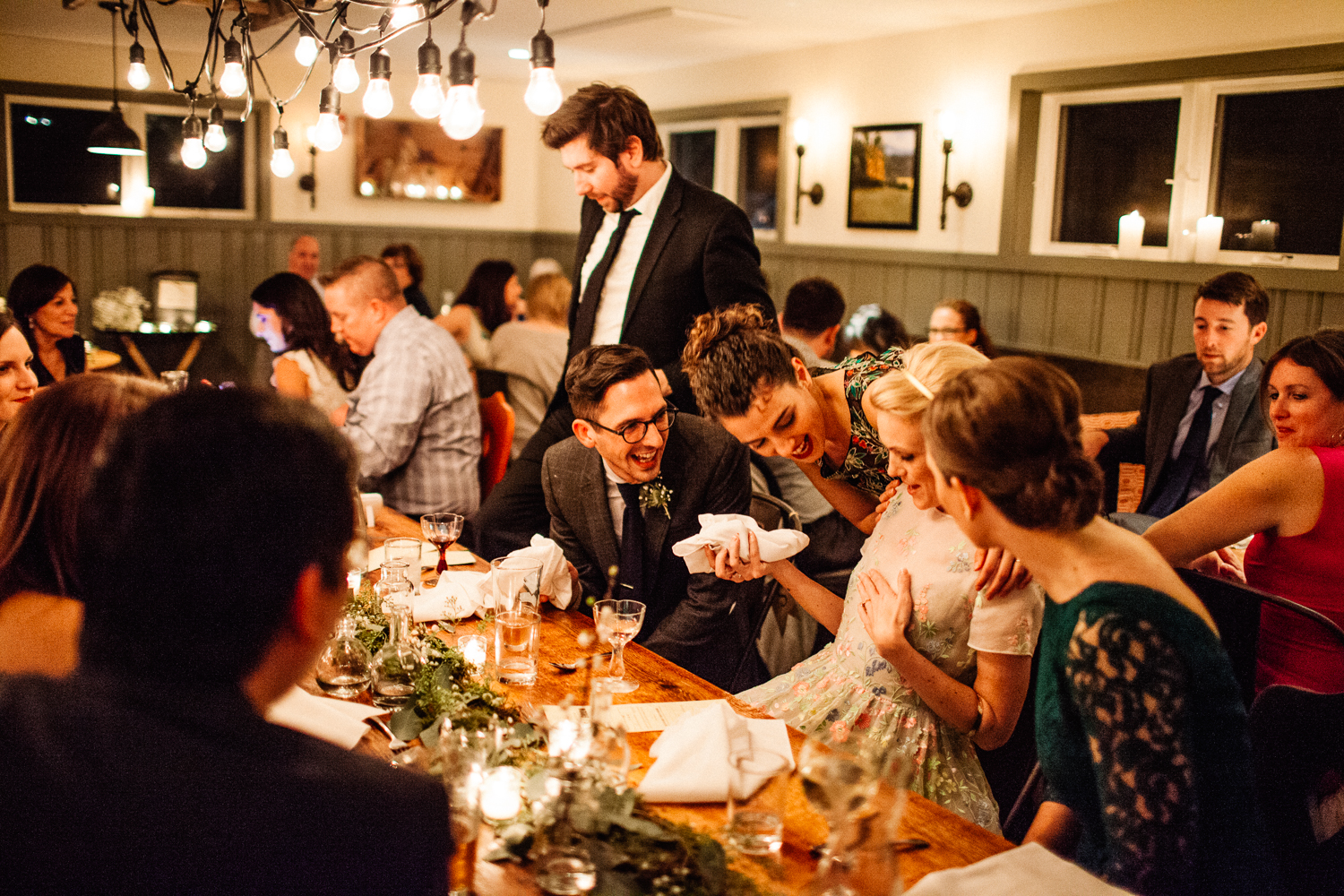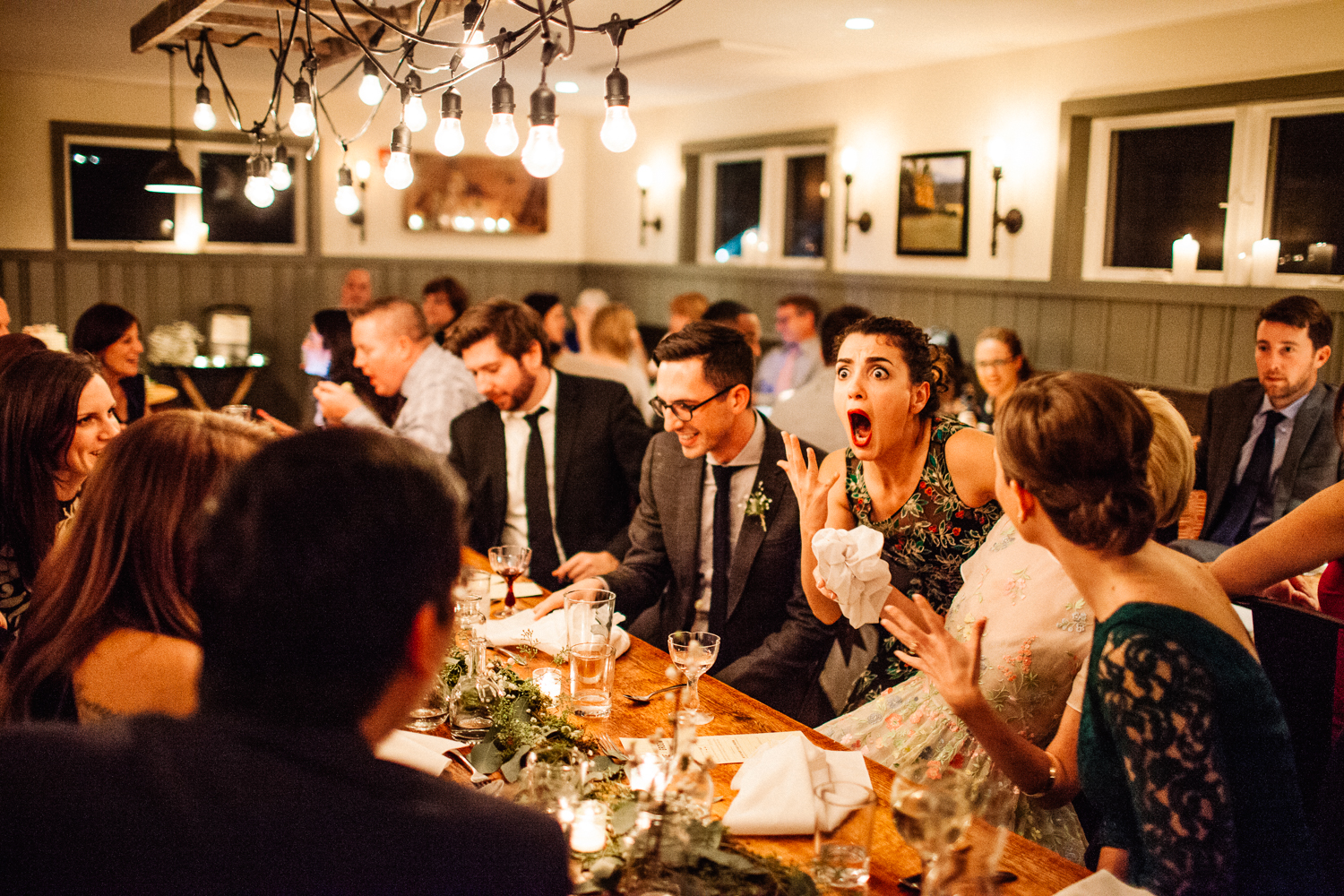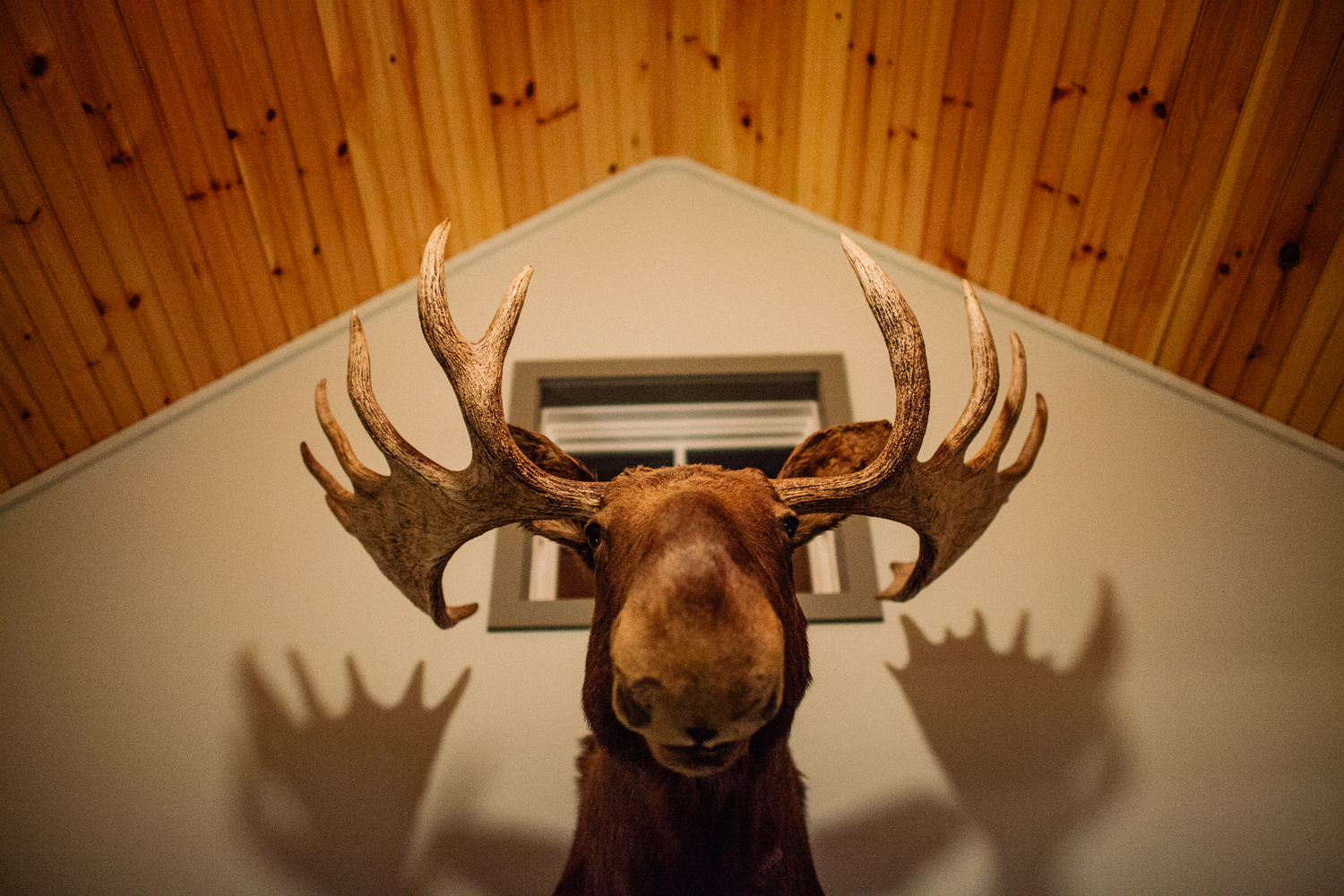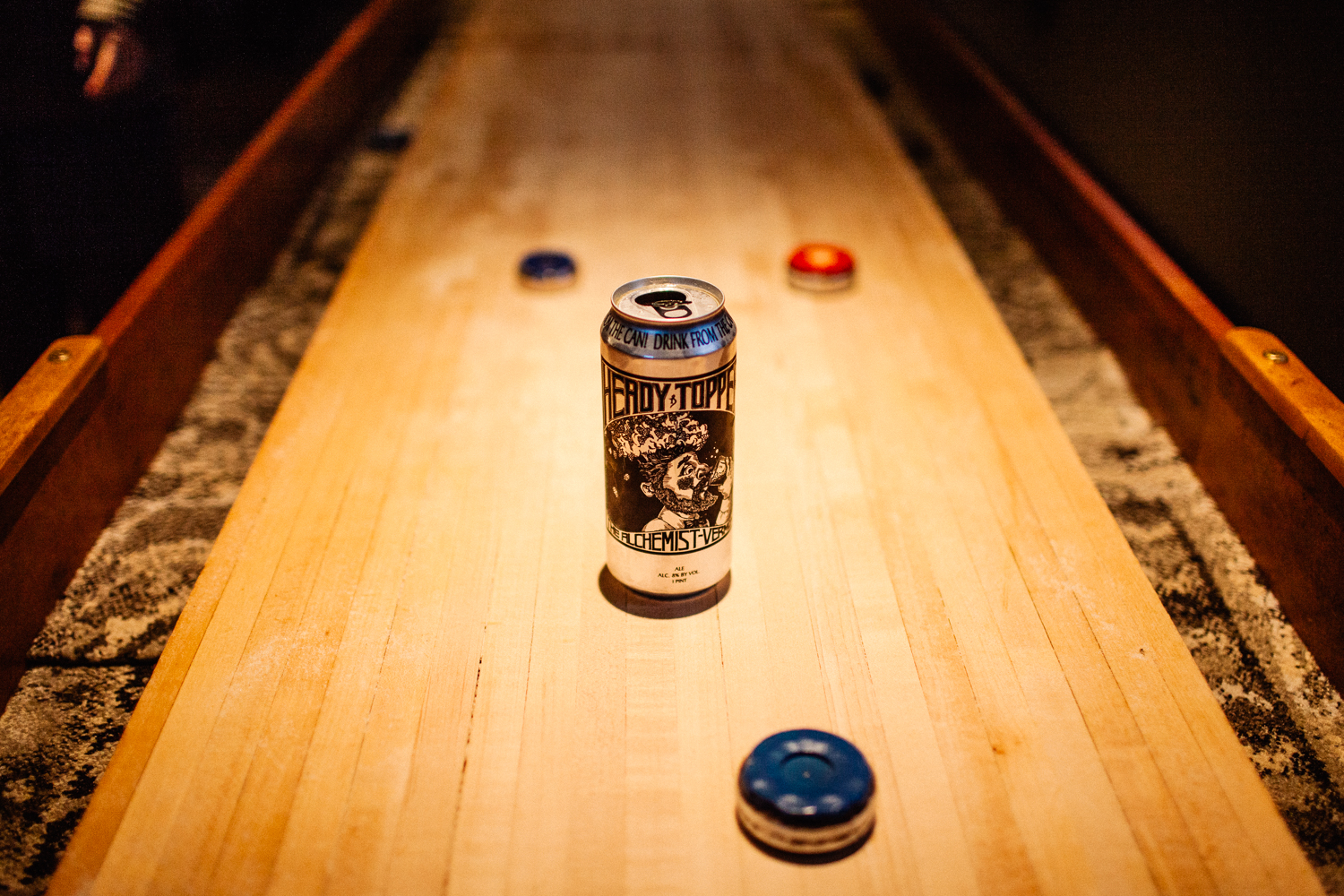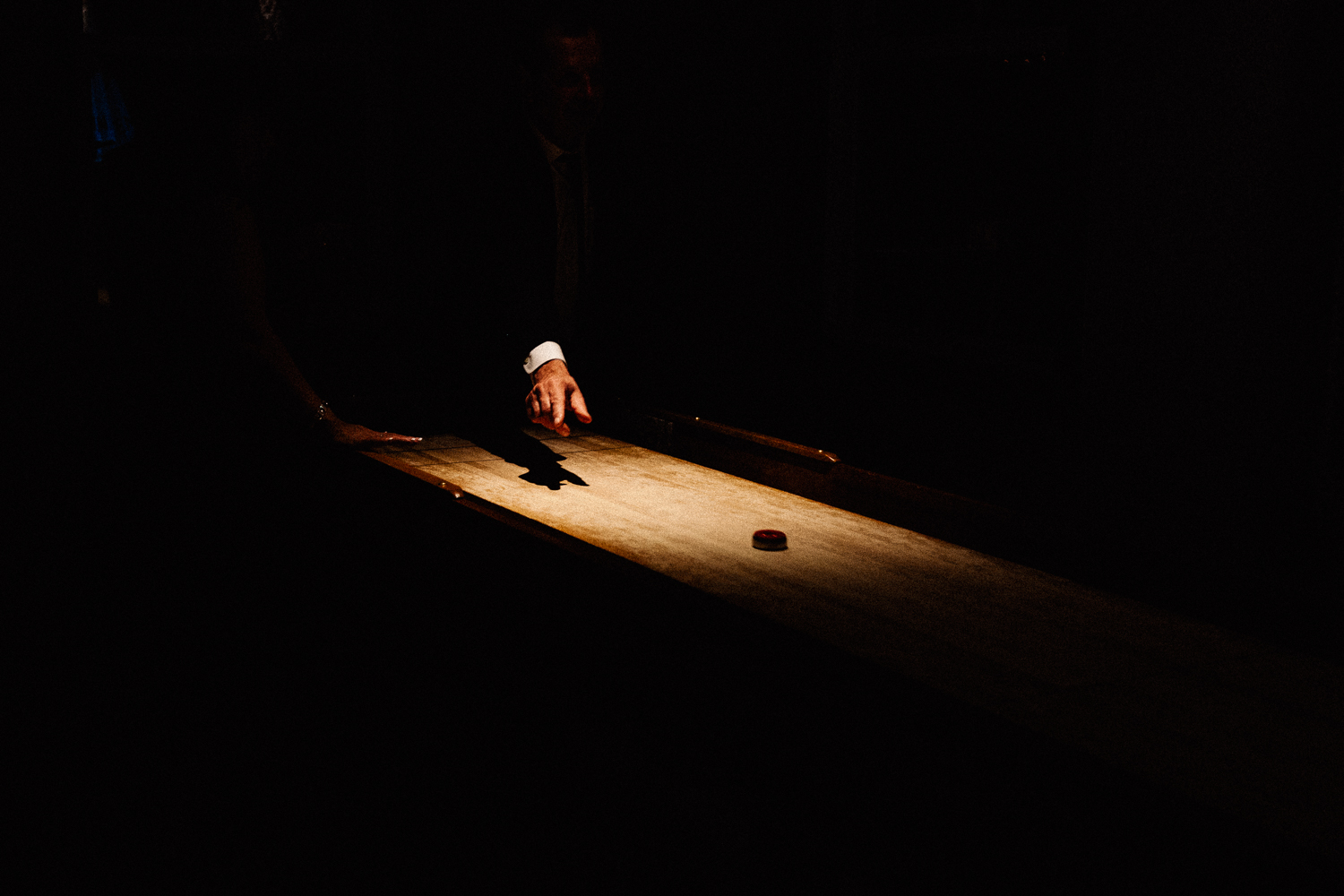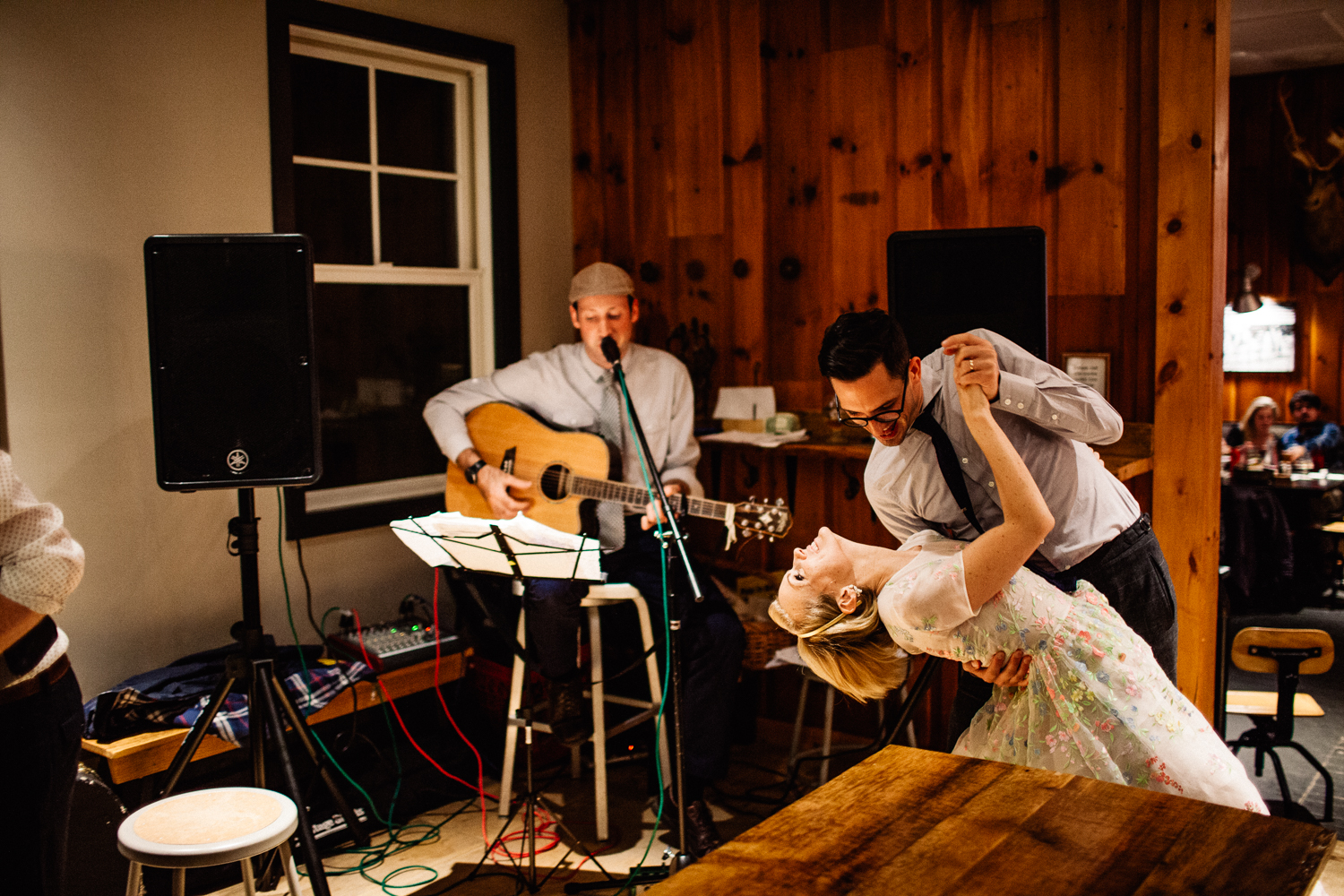 Some info about this Vermont Barn Wedding for you from the bride herself:
Bride's Dress: the silk organza fabric was woven & embroidered in Switzerland just for me; no one else has this exact fabric! The dress was made (by the bride) in midtown Manhattan.
Bride's Shoes: these are Dior ballet pumps in blush suede.
Groom's Suit: the suit was fully custom made for the groom by Michael Andrews Bespoke in Manhattan.
Location: We knew we wanted to have a VT wedding, but something that felt unique and honest to the Green Mtn State. The 'Valley' is the place to be in all seasons, whether to ski or hike, and we were so lucky to have the second to last weekend in October without snow. We set the date in June and had 4 months to plan!
Music: Peter Kilpatrick // James and I wanted to break the mold of a 'wedding', so we hired a singer/songwriter and focused on conversation. The music was great and people really got to know each other!
Bouquet: my mother's friend has a side business in flowers and offered to do my very simple bouquet of babies breathe wrapped in twine
Cake: Bridge St. Bakery we found a french-trained pastry chef in the Valley and my mother taste tested her cake a few months in advance. What she didn't test was how James would smash me in the face with it!
Flowers/Decor: James' aunt Gail and our friend Tina took the reins on all interior flowers and table arrangements, making the tables look STUNNING! All of the flowers/plants were in season and bought 3 days ahead of time in Manhattan.
Hair: Along with James' family and my family females, I had my hair set at a quaint shop in Waterbury called Salon on Main, run by a super lovely lady named Susan. She let us have the run of the shop all morning.
Makeup: James' cousin Allison is a makeup stylist for Bobbi Brown and graciously used her expertise on me and the ladies.
How we met: James and I met online (match.com) in 2011. From our very date, we knew we'd always be together.
Guest trivia: James had a good friend fly from Seattle, one of my best friends flew in from London, and an aunt and uncle even drove up from FL!
Thanks for looking,
The Spragues
COMMENTS