Favorite Image of 2015 – First Train Ride
Here First Train Ride
My parents were planning to take our daughter to Boston via train, which would have been her first time. In the days leading up to this I was sitting around the house thinking to myself, "I can't miss my daughter's first train ride!!!"  So I casually asked Kate, my wife, what she thought of taking Addison on a short trip one stop down the line, just for fun. Kate immediately latched onto the idea and that got me even more excited, so we planned a short day trip.
Day of I was quite nervous. I knew she was going to be very curious and wanted to make sure that I captured this once in a lifetime moment. I also knew that the train ride was less than 8 minutes long so I wasn't going to have a lot of time. Luckily for me she spent the entire ride pinned to the window. And the light was great, being window light and all!
So I am shooting along at f/1.4 as I often do; and everything is a blur, mentally and physically. When it hits me that I should stop down the aperture so that I can show some motion blur going on outside. Right after that thought hits me, I remember a favorite image of my first photography instructor where a little boy is staring out a house window seemingly at himself. And then it happens. My whole photography career boiled down into one single moment. One frame and a ton of luck. Her perfect golden hair. The randomly chosen jean jacket. The perfect mixture of ambers and greens passing by. And somehow, at 1/25th of a second it is still tack sharp… I still don't know how I did that.
So I would say the lesson here is to keep learning. Keep shooting. And be ready for your moment… it is coming.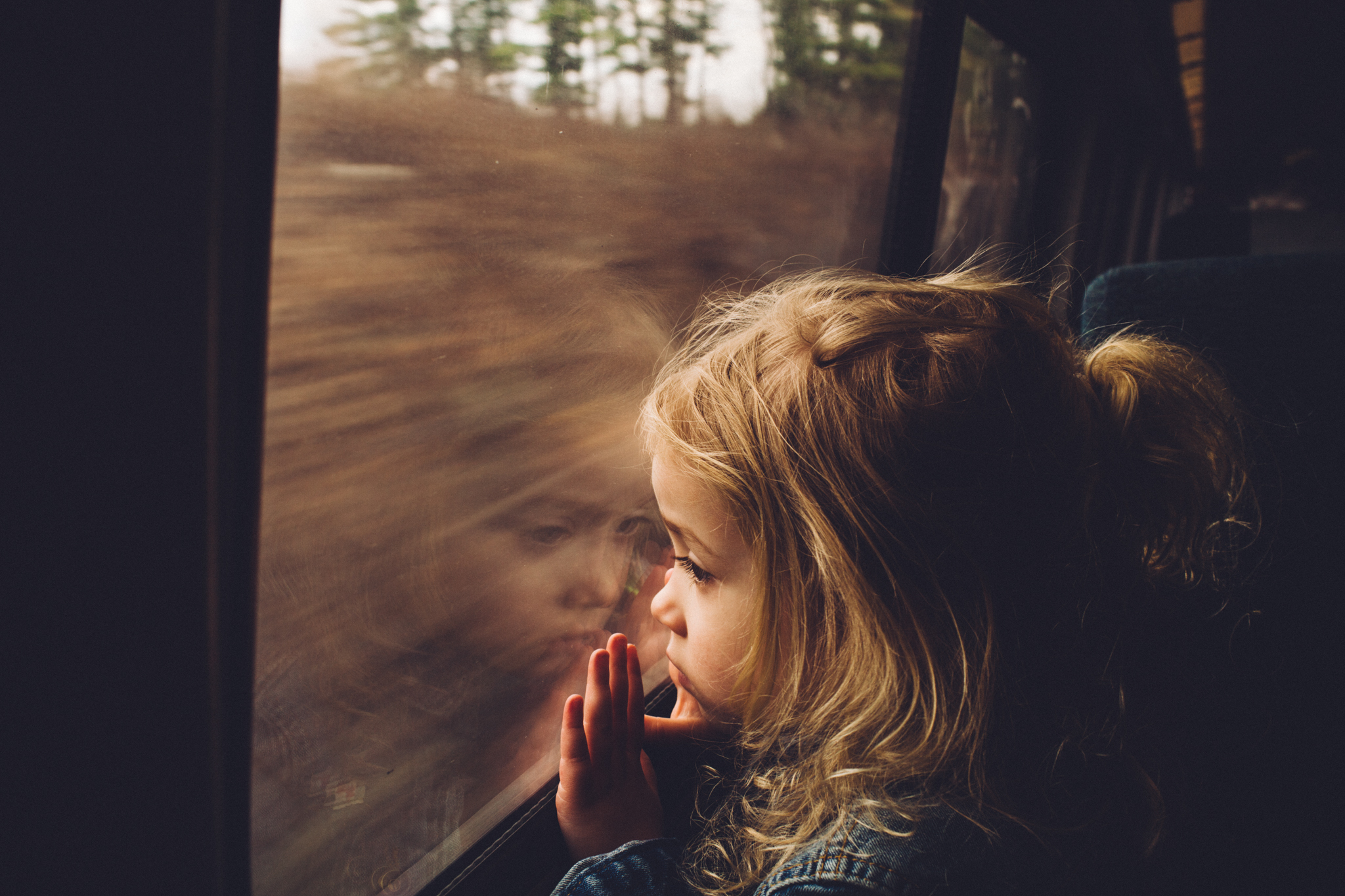 Also I want to thank LOOKSLIKEFILM for featuring me as their artist of the month! This photo and story are part of the feature which you can see here http://www.lookslikefilm.com/blog/2016/3/1/artist-of-the-month-daniel-aaron-sprague
Cheers!
The Spragues
COMMENTS